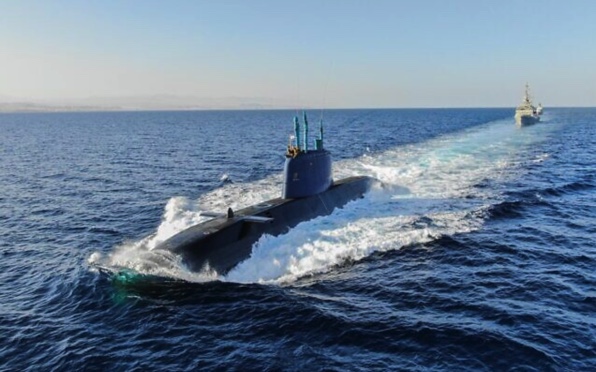 In The News
Israeli Navy wraps up 'complex' submarine exercise in Red Sea
The Israeli Navy wrapped up a "complex" and "lengthy" submarine drill in the Red Sea on Thursday morning, the military said.
During the exercise, the INS Tekuma Dolphin-class submarine was escorted by Saar 5 and 4.5 Class Corvettes in the Red Sea, in a drill simulating "achieving maritime superiority," the Israel Defense Forces said.
The drill aimed to attain that goal while maintaining maritime freedom in the Red Sea, and "increasing the operating area of the Navy," according to a statement.
"Navy troops returned this morning from a complex exercise in the Red Sea. The lengthy exercise simulated various scenarios including achieving superiority and freedom of sailing in the Red Sea," said Israeli Navy chief Maj. Gen. David Salama.
"The Navy will continue to strengthen its operational capabilities and increase its areas of activity," he added.
Read More: Times of Israel