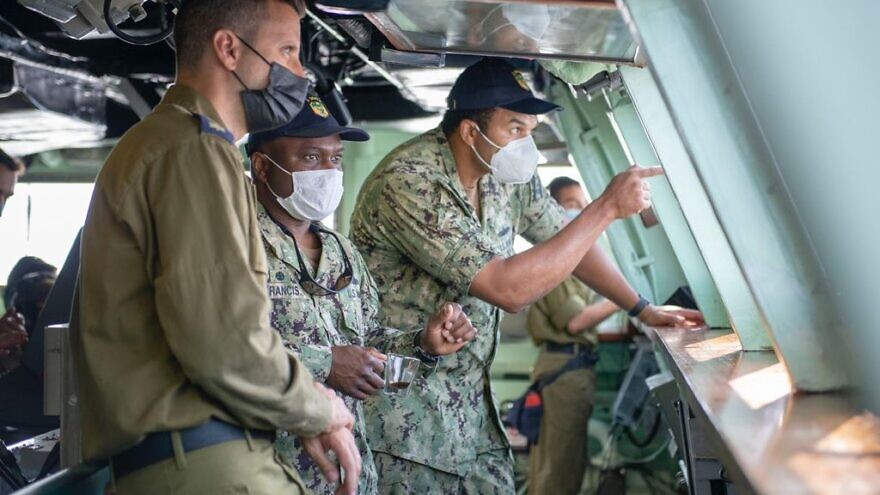 In The News
Israeli Navy, US Navy's Fifth Fleet hold 'historic' exercise in Red Sea
The Israeli Navy and the U.S. Navy's Fifth Fleet held a joint exercise for the first time on Tuesday in the Red Sea, in an event the IDF Spokesperson described as "historic."
"During the exercise, the two navies practiced a variety of scenarios including defense and rescue operations," the IDF said.
"The exercise saw the two navies working side by side, learning together and strengthening the connection and familiarity of the two nations' fleets. The exercise marks the beginning of joint efforts between the Israeli Navy and the U.S. Fifth Fleet, as part of the transitioning of IDF matters to the U.S. Central Command (CENTCOM). This is the first exercise of many planned to take place in the future," the Israeli military added.
The IDF released photos of American naval officers visiting an Israeli naval vessel in the Red Sea.
The exercise comes as regional tensions with Iran are high, and following a series of Iranian attacks on vessels of multiple countries.
Read More: JNS