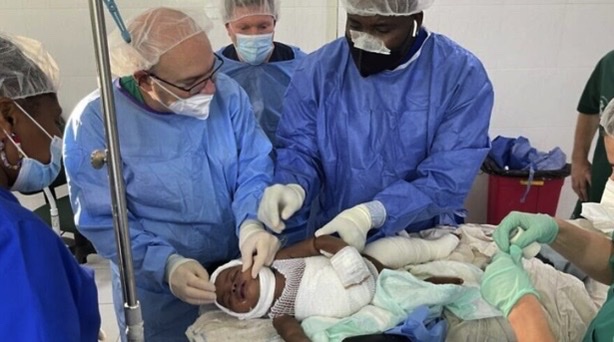 In The News
Israeli medical team heads to Haiti to treat burn victims
On Dec. 14, 2021, a fuel tank truck crashed in the Samari neighborhood of Cap-Haïtien in northern Haiti. It then exploded, killing more than 65 people and burning dozens of others when residents rushed to collect the leaking gas, a commodity in severely short supply. Hospitals in Haiti are still overwhelmed with the wounded. This week, expert medical help arrived from Israel—some coming directly from serving in Israel's field hospital in Ukraine.
Professor Josef Haik, director of Israel's National Burn Center at Sheba Medical Center, is leading the mission, in cooperation with the US-based Burn Advocates Network (BAN).
"Unfortunately, a few months ago they had a big fire disaster and they still have injured patients that we need to treat," said Haik as he departed on April 3.
"We're going to do as many surgeries as we can to try and help their wounds. We will [also] bring equipment they are lacking and teach them how to use it and leave it there so they can continue rehabilitating Haiti," he added.
Read More: JNS