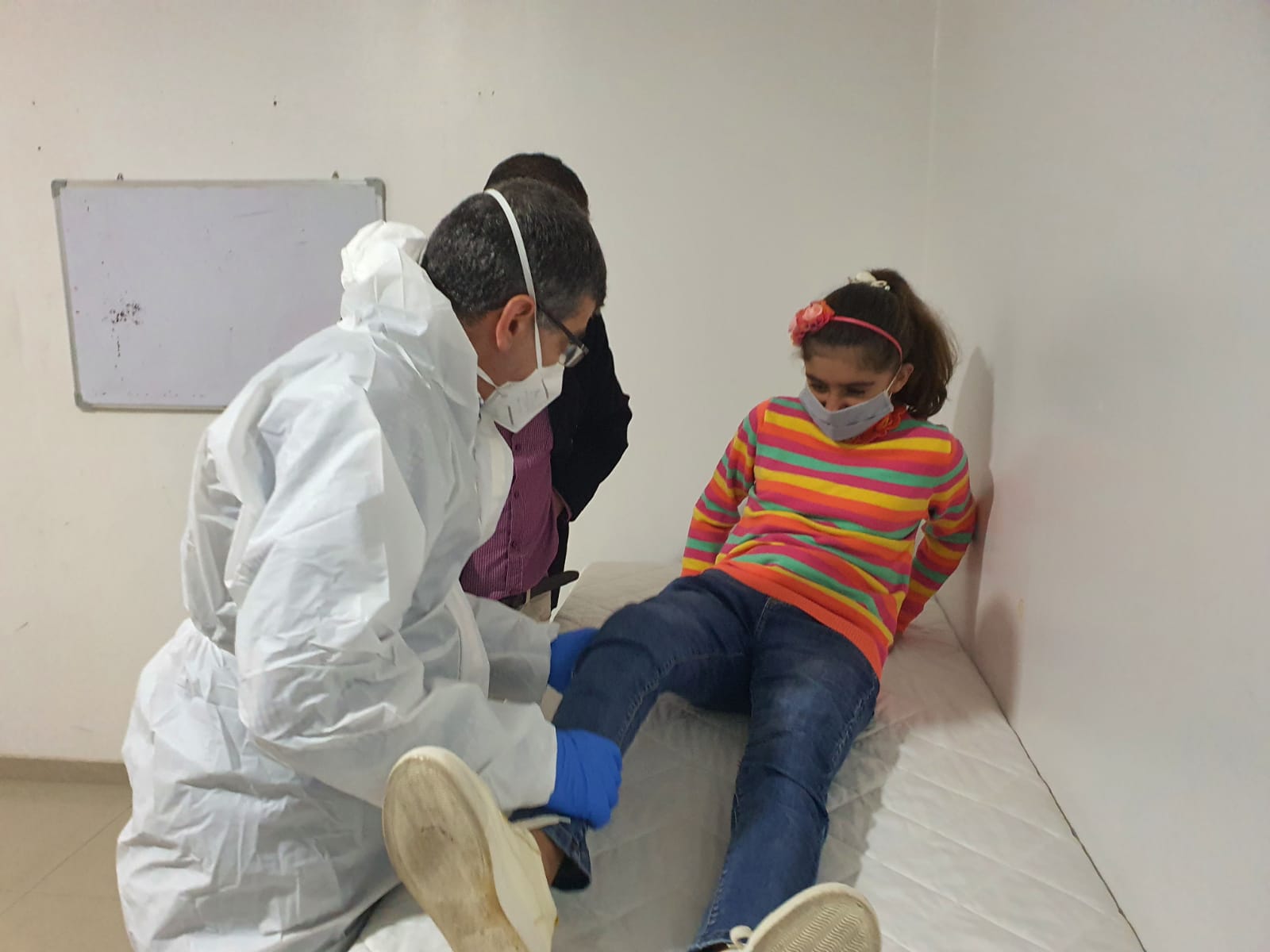 In The News
Israeli Medical Delegation Enters Gaza To Provide Essential COVID-19 Care
12/03/2020
A delegation of Israeli doctors entered the Gaza Strip on Thursday morning to provide free treatment for hundreds of Gazans impacted by the coronavirus pandemic.
The medical delegation — organized by Physicians for Human Rights – Israel — is the first of its kind from Israel to the coastal enclave since the beginning of the pandemic nine months ago.
The twelve doctors, all of whom are Israeli Arabs, will conduct surgeries, medical training, and instruction for Palestinian medical teams, the rights group said.
The delegation will bring some medical equipment and drugs with which to help combat the pandemic. But the doctors' chief focus will be on other urgent cases that have been delayed as Gaza's hospitals have filled with coronavirus patients.
The delegation includes senior doctors, orthopedists, neurologists, heart surgeons, and mental health experts, according to PHRI. The doctors have also opened a mobile medical facility in the southern Gaza town of Khan Younis to accept patients.
"The treatments will not deal with coronavirus, but rather with the chronically ill and other emergency cases whose treatment has been delayed because of coronavirus," said Ran Yaron, a spokesperson for PHRI.
According to PHRI, the delegation will remain in the Strip for two days before returning to Israel.
Read More: Times of Israel