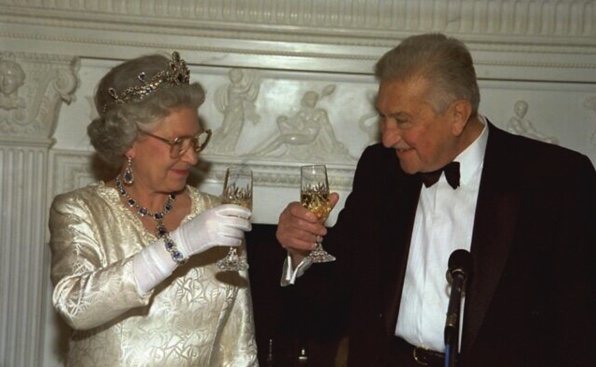 In The News
Israeli leaders mourn death of Queen Elizabeth II: Ties 'flourished' under her reign
Israeli leaders on Thursday mourned the death of Britain's Queen Elizabeth II after a record-setting reign of 70 years.
Elizabeth took the throne following the death of her father King George VI in 1952, just four years after a then-nascent Israel was founded.
"On behalf of the Government and people of Israel, I send my condolences to the Royal Family and the people of the United Kingdom on the death of Her Majesty Queen Elizabeth II," said Prime Minister Yair Lapid. "She leaves behind an unparalleled legacy of leadership and service."
"May her memory be for a blessing," he added, using a traditional Jewish phrase of commemoration.
President Isaac Herzog said the queen's death was "the end of an era."
Read More: Times of Israel