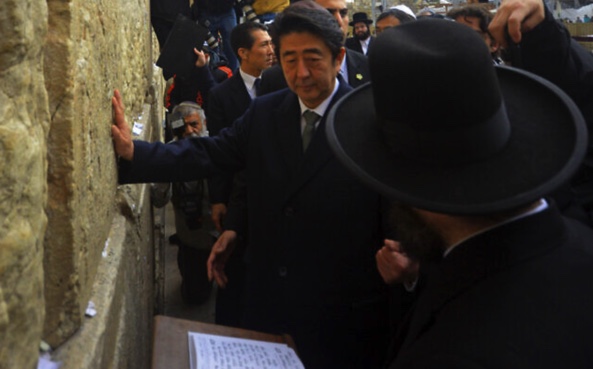 In The News
Israeli leaders express shock at assassination of ex-Japanese PM Shinzo Abe
Prime Minister Yair Lapid and other Israeli leaders expressed shock and condolences at the assassination of former Japanese prime minister Shinzo Abe on Friday.
"On behalf of the government and people of Israel, I send my condolences to the Japanese people and their government on the tragic death of former prime minister Shinzo Abe," Lapid said in a statement. "Abe was one of the most important leaders of modern Japan, and a true friend of Israel who brought about flourishing and prosperous relations between Israel and Japan."
"His heinous murder will not change his distinguished legacy," Lapid added. "Today, Israel bows its head and mourns the loss of Abe together with the people of Japan."
Abe died on Friday of his wounds hours after he was shot from behind during a speech in Nara in western Japan. He was airlifted to a hospital for emergency treatment but was not breathing and his heart had stopped. He was pronounced dead later at the hospital.
Read More: The Times of Israel