Israel Defense Force (IDF)
Israeli leaders applaud operation targeting terrorists behind rabbi's murder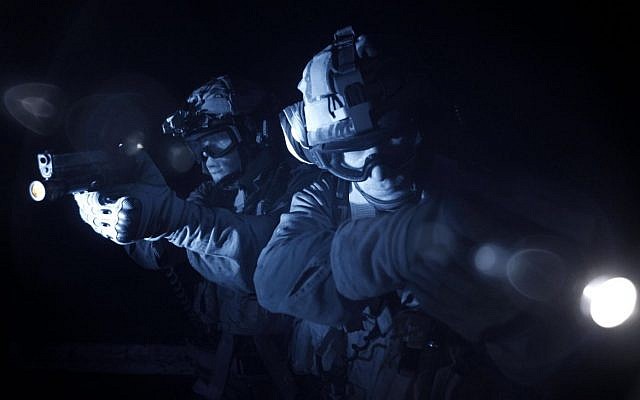 Israeli leaders praised the work of security forces Thursday after a pre-dawn operation in Jenin killed a Palestinian terrorist believed to be behind last week's fatal shooting of Israeli rabbi Raziel Shevach.
Prime Minister Benjamin Netanyahu, currently on a trip to India, hailed the troops and warned any would-be terrorists that Israel would be on their tail.
"We will reach anyone who tries to harm the citizens of Israel and the State of Israel and we will bring them to justice," the prime minister said.
In the Jenin firefight, Israeli forces killed one Palestinian terrorist, captured another and were still in pursuit of a third, a Border Police spokesman told The Times of Israel.
Hours later, the spokesman said the forces were still scanning the area for the third terrorist and that the operation was still ongoing.
Police said the Palestinian man killed was a suspect in the January 9 terrorist attack that killed Shevach.
"I am proud of, and full of appreciation for the best of our sons, working in relentless pursuit of the murderers of Rabbi Raziel Shevach," President Reuven Rivlin said in a statement.
"I thank them and all the security forces [for] courageously and heroically taking part in this important operation. Our prayers are with the wounded soldiers and we send them strength and love," the president added.
The Palestinian health ministry named the dead man as Ahmed Jarrar, 22. Palestinian media said he was the son of a senior Hamas military wing member Nasser Jarrar, who was killed by Israeli forces 16 years ago during the Second Intifada.
The arrested Palestinian was also believed to be a member of the terror cell that gunned down Shevach on January 9 outside the northern West Bank outpost of Havat Gilad.
Echoing Netanyahu and Rivlin, the operation was lauded by politicians across the spectrum.
Read More: Times of Israel