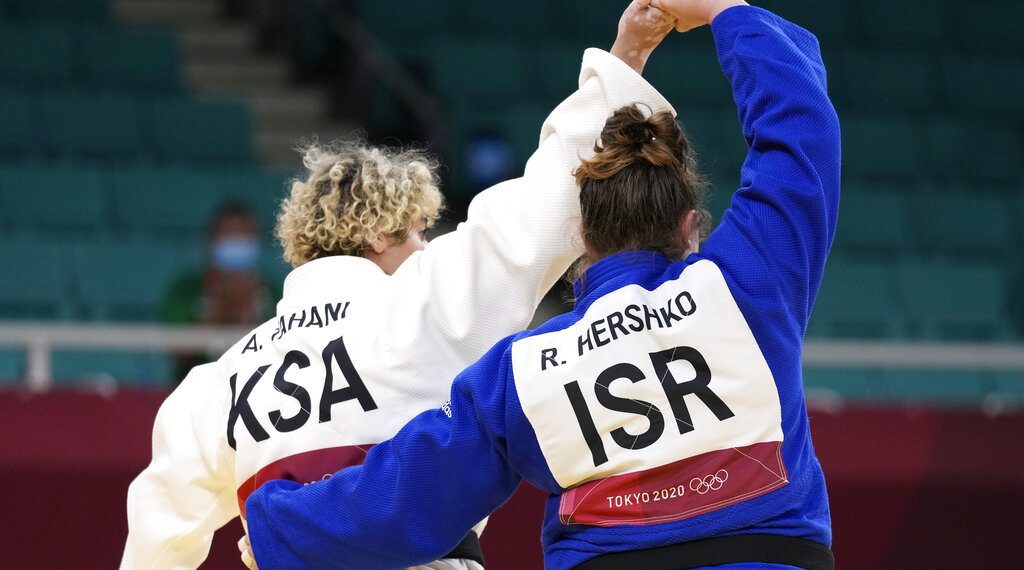 Israeli judoka praises Saudi opponent's bravery
Despite heavy pressure to boycott her scheduled match against Israel's Raz Hershko on Friday, judoka Tahani al-Qahtani of Saudi Arabia chose to face off against Hershko in the women's 78 kg. category of the Tokyo Olympics.
Hershko beat Al-Qahtani, but went on to be eliminated from the Tokyo Games. After the match, Hershko and Al-Qahtani shared a warm, non-combative embrace.
"I'm happy this match took place. After the match, we talked a little in the hall, but she [Al-Qahtani] didn't want the media to document it. We shook hands and hugged, we talked about the match, about the situation in her country," Hershko said.
"I told her I understood, and that she was brave. I'm happy she eventually stood up, despite everything, and fought like she should. I'm happy that the sport won out," Hershko added.
Read More: Israel Hayom