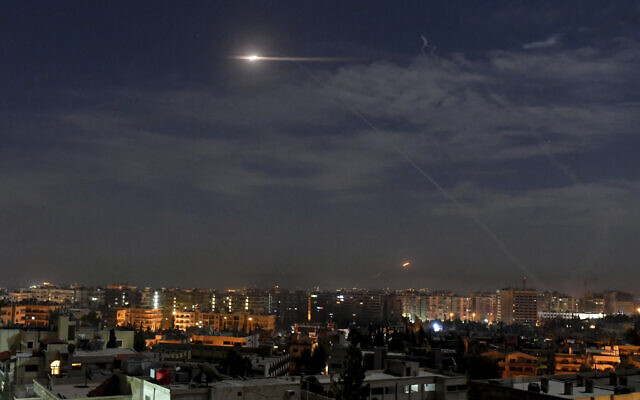 Israeli jets said to strike inside Syria for second time in days
Israeli planes carried out airstrikes Syria for the second night this week, Damascus said early Thursday, while claiming that most missiles were shot down.
The state-run SANA broadcaster reported that Syrian air defenses were confronted "Israeli aggression" in the skies near Homs.
It said Israeli jets fired missiles from north of Beirut at targets in al-Qusayr, a town near Homs, just after 1 a.m.
The report claimed "most of the hostile missiles" were shot down.
There were no immediate reports of casualties or damage.
Video published by the agency showed what appeared to be anti-aircraft missiles streaking into the night sky, and witnesses on the ground reported hearing explosions.
Read More: Times of Israel