In The News
Israeli jets down drone launched from Gaza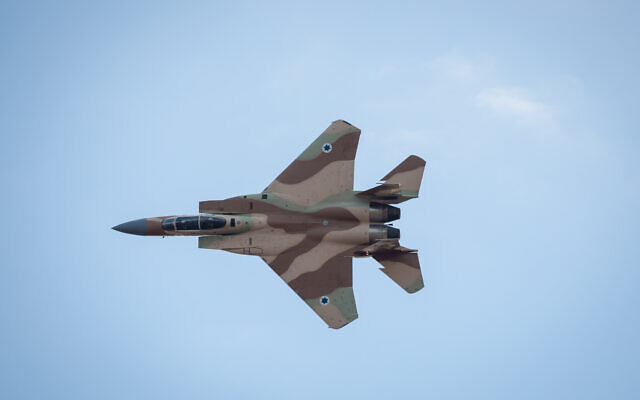 Israeli fighter jets downed a drone launched from the Gaza Strip on Thursday, the army said.
The drone was flying "in an unusual way" westward over the Mediterranean, the army said, without specifying whether it was outfitted with explosives or dangerous materials.
The UAV was flying at 1,700 feet, five to eight miles off the coast, when it was hit by an Israeli F15 jet just before 11 a.m., the army said.
In general, the Israeli military does not interfere with drones flying over the Gaza Strip unless they approach the border or fly at especially high altitudes. In October and November of last year, the army shot down three drones in separate incidents.
Thursday's incident came as Israel was relaxing its restrictions on the Gaza Strip as violence emanating from the Hamas-run enclave waned.
Over the course of Sunday and Monday, the Palestinian Islamic Jihad terror group fired roughly 100 rockets and mortar shells at southern Israel. In response, the Israel Defense Forces launched several waves of retaliatory strikes against the organization in Gaza and — in a highly irregular move — inside Syria.
Read More: Times of Israel