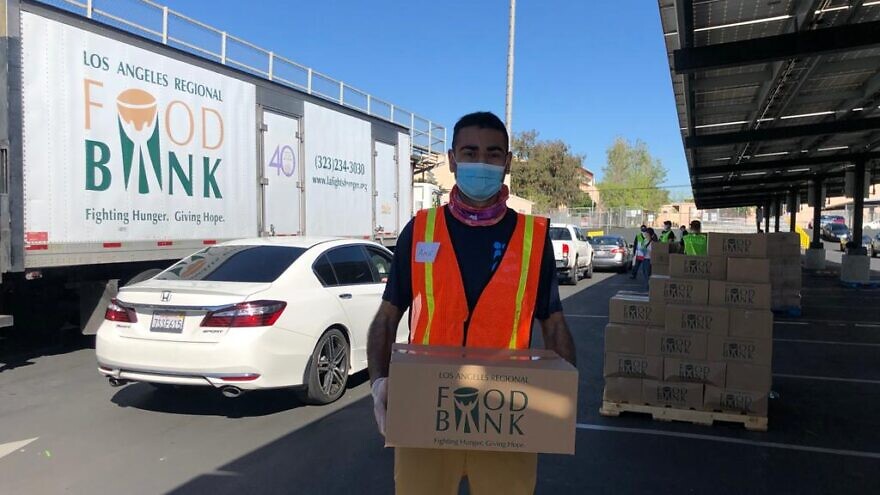 US-Israel Relationship
Israeli Humanitarian Group Joins Efforts to Combat Coronavirus-Related Hunger in California
IsraAID is expanding its reach from international disaster relief to helping in the United States as the COVID-19 outbreak has seen requests at food banks skyrocket.
"What happened now is an unprecedented disaster in the United States," said Seth Davis, executive director of the nongovernmental group IsraAID U.S. "We felt it was important to activate our local members. There was a huge gap because food pantries were seeing a decrease in volunteers, and yet there was huge increase in need for food."
Working with several other partners, including the Merage Institute and Shalom Corps, IsraAID reached out to local community members and asked for volunteers to help pack and distribute boxes of food on behalf of the Los Angeles Regional Food Bank. The boxes are distributed at Los Angeles public schools with parents coming to pick up prepared school lunches for their children. Each box contains enough food to feed a family of four for one week.
Some IsraAID volunteers help in the warehouse sorting food while others are on the front lines of the distribution—putting boxes directly into the cars of families when they arrive to get the food.
Read More: JNS