Syria
Israeli hospital treats Syrians suffering from emotional trauma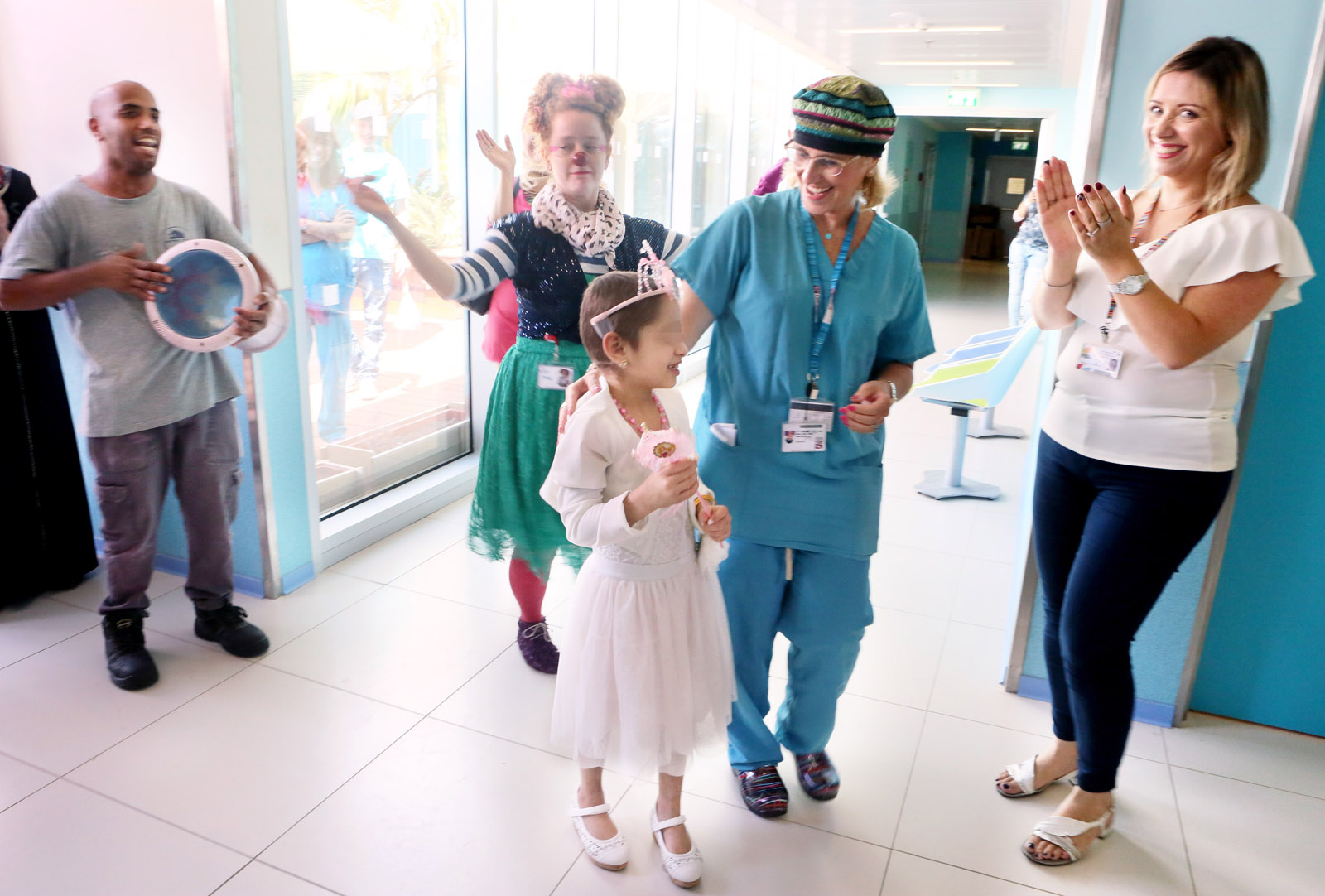 Given the enormous death toll of the ongoing war in Syria, it is easy to overlook—or fail to attribute importance to—the psychological well-being of those who have endured. But the severe trauma faced by so many Syrians has left an entire generation with intangible scars. It is an issue that, somewhat counter-intuitively, Syria's arch-enemy, Israel, is addressing.
The Galilee Medical Center in northern Israel has treated more than 2,300 Syrians over the past five years, almost half of whom were women and children; this, as part of the Israeli army's Operation Good Neighbor, which grants wounded Syrians access to Israeli health facilities. While patients are generally in need of physical care due to injuries sustained in fighting, the center still places an emphasis on their emotional condition.
Hana Solomon, Director of the Social Work Department at the Galilee Medical Center explained to The Media Line that the hospital "absorbs the bulk of injured Syrians, whereas other Israeli medical institutions such as Ziv, Rambam and Poriya accept smaller amounts."
Solomon stated that while most of the Syrians at the center have "never had the serious problem of classic post-traumatic stress disorder (PTSD), there have been those experiencing suicidal tendencies and acute stress reactions. We have had children with depression who were seen by our psychiatrists."
Solomon explained that "the acute stress reactions are normal responses to trauma, and include anxiety, difficulty sleeping and flashbacks. With counseling, this usually passes within a month. If it doesn't, it is usually considered PTSD.
"I am not saying that there haven't been cases of
PTSD," she continued, "but the Syrians are preoccupied with their basic existence, so maybe they don't have the time and privilege to deal with their mental health. It is like Maslow's pyramid: if you don't have your basic needs, you cannot care for the higher-order ones."
In any event, the center offers a range of options, including trauma briefings, group discussions and art therapy. There are three Arabic-speaking social workers who are assigned to the Syrian patients, above and beyond their normal responsibilities.
Another initiative to alleviate the emotional strain of Syrians was devised by the center in conjunction with the Red Cross. As many of the patients arrive at the hospital unconscious, they experience immediate stress upon waking because they are unaware of the whereabouts and status of their family members. To combat these effects, the center has developed a mechanism to transmit messages and photographs between the patients and their relatives.
Read More: J Post