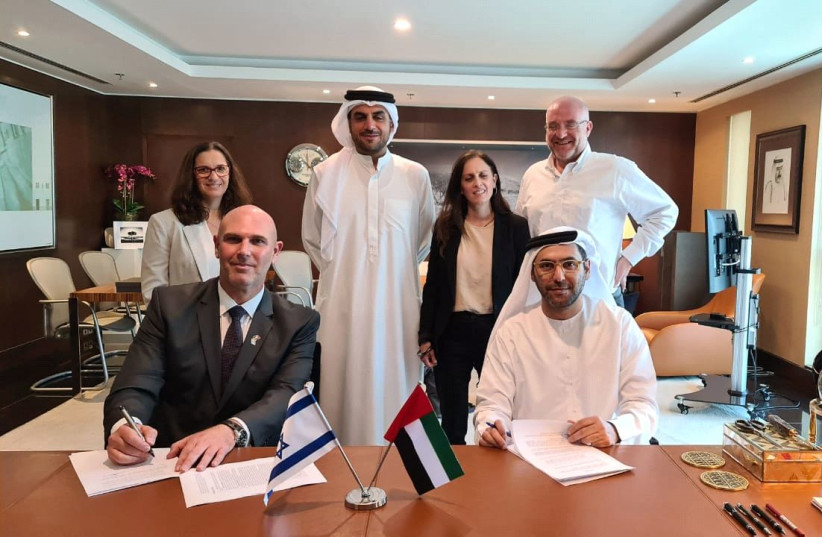 In The News
Israeli hospital signs 'breakthrough' deal to provide diabetic care in UAE
04/12/2021
Sheba Medical Center, Tel Hashomer has signed a "breakthrough" agreement to provide treatment to diabetics in Dubai, The Jerusalem Post has confirmed.
The deal, the first of its kind signed under the "Sheba BEYOND" program, was closed on Monday in Dubai with the Al Tadawi Healthcare group. The medical centers had agreed on a partnership back in December 2020.
Al Tadawi Medical Center will now be providing its diabetic patients with onsite and visits by top Sheba endocrinologists as well as remote monitoring via the Datos Health management application. The new program will be called the Sheba Al Tadawi Diabetic Clinic in Dubai and the service will be provided by Sheba's Institute of Endocrinology, headed by Dr. Amir Tirosh.
Monday's kick-off event was attended by Yoel Hareven, director of the International Division & Resource Development at Sheba; Abdullah Saeed Al Naboodah,  Chairman of Al Naboodah Investments Company; Galia Barkai, director of Sheba BEYOND – the first virtual Hospital at Sheba; Marwan Ibrahim Haji Nasser, chairman and managing director of the Al Tadawi Healthcare Group; Keren Yaniv, head of International Marketing for Sheba; and Bruce Gurfein of the Phoenix Group.
"Rarely is there an opportunity to take part in a breakthrough," Barkai wrote in a Facebook post. "This is just the beginning."
Read More: Jerusalem Post