Israeli Technology
Israeli hospital sends delegation to cholera-stricken Zambia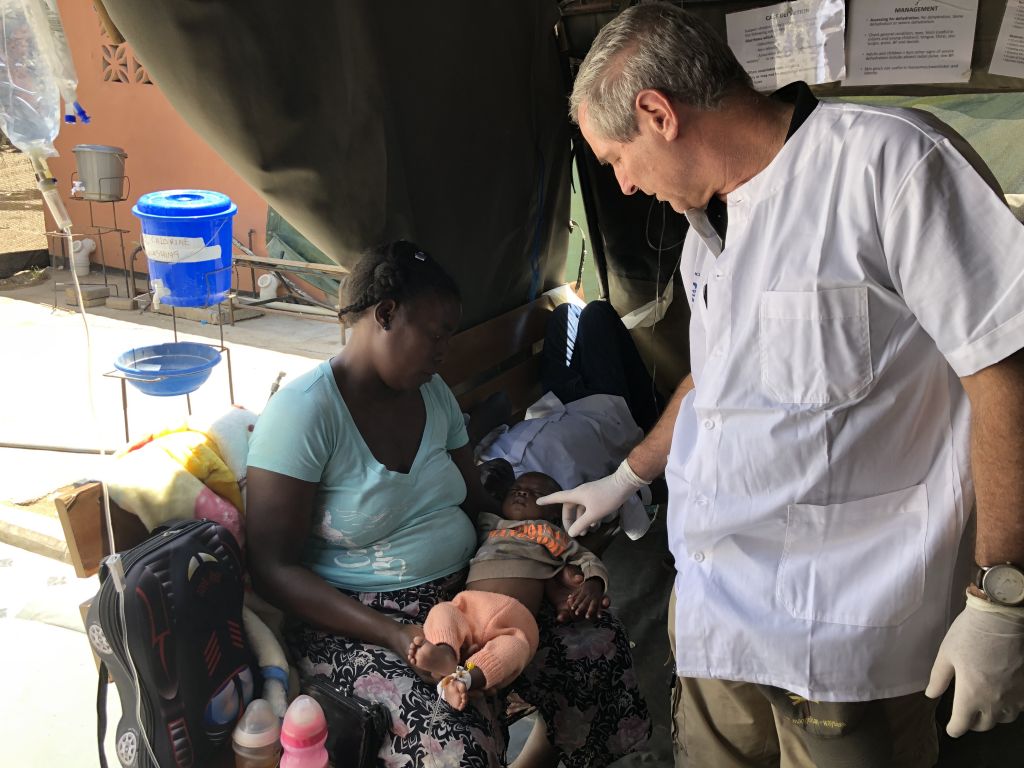 A delegation of two physicians and one water engineer from the Sheba Medical Centre, Israel's largest hospital, arrived Friday in the southern African country. Over 60 people in Zambia have died of cholera and more than 2,500 are said to have been infected since September, when the disease started spreading.
Sheba, which is located in Ramat Gan, said Israel was the first country to send a medical team to Zambia.
After evaluating the situation, the delegation advised the Zambian government about contaminated water wells in a neighbourhood in the capital of Lusaka, Dr. Elhanan Bar-On, director of Sheba's Israel Centre for Disaster Medicine and Humanitarian Response, told JTA from Lusaka on Tuesday.
A second delegation, including two physicians, two nurses and a lab technician, is set to arrive Thursday to aid local medical professionals in treating patients and set up a lab to facilitate diagnosing cholera.
In Lusaka, the main market, schools and churches have all been closed to curb the spread of the disease. On Sunday, the government also declared a curfew.
The disease, which causes watery diarrhoea and in some cases can lead to severe dehydration in hours, has had a severe impact in the country, Bar-On said.
"Closing down the market is causing a major economic problem, both on the macro level and definitely [on the micro level]. Farmers cannot market their produce, the traders in the market are basically unemployed," Bar-On said.
Sheba's director general, Dr. Yitzhak Kreiss, said Tuesday that the centre was hoping to help as many people as possible.
"The innovative medical expertise and tactics employed by our experts are today being dedicated to helping the people of Zambia and saving as many lives as possible from the tragic cholera outbreak," Kreiss said in a statement. "Sheba Medical Centre's goal, which echoes the ethos of Israel, is to save lives and make a positive global impact."
Read More: Jewish News