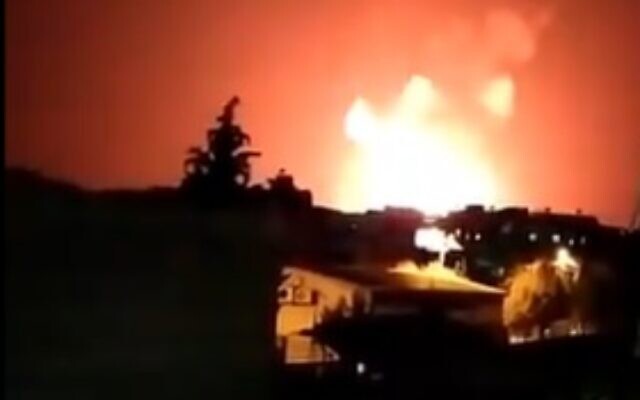 In The News
Israeli helicopters said to strike Hezbollah-linked targets in southern Syria
Israeli helicopters hit three targets in Syria near the border in the early hours of Monday, Syrian media reported.
According to the reports, the missiles struck targets connected to the Hezbollah terror group on the outskirts of the town of al-Baath as well as other locations in southern Syria.
The three sites were all reportedly connected to Hezbollah's so-called Golan File, its efforts to establish a front along the Golan border from which it can carry out attacks against Israel.
According to Syrian media, two of the sites were observation posts used by the Lebanese terror group, while the third target was a site just next to a Syrian military facility that Israel has long claimed was working with Hezbollah, the offices of Cpt. Bashar al-Hussein, commander of a reconnaissance company in the Syrian army's 90th Brigade.
Read More: Times of Israel