In The News
Israeli helicopters said to attack Syrian army posts along border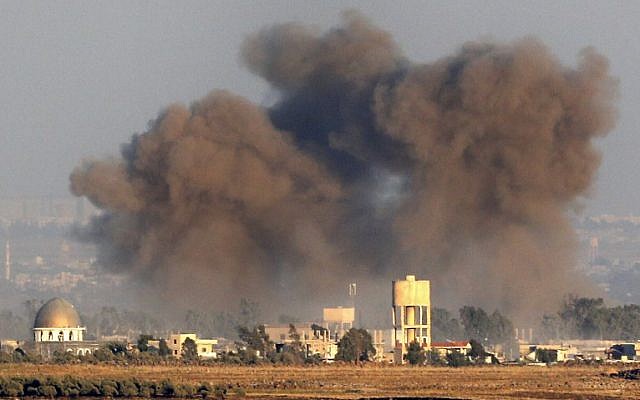 Israeli aircraft attacked Syrian army positions in the Golan Heights, Syrian state media said late Thursday, as tensions rose along the border following an earlier reported strike.
Helicopters fired missiles at army positions in Quneitra, and the nearby towns of al-Qataniyah and al-Hurriyet, the state-run SANA news agency said.
It said three soldiers were injured in the strikes.
There was no immediate response from Israel, which rarely acknowledges strikes conducted in Syria.
The bombings came hours after SANA reported that an Israeli drone killed one person in southern Syria's Quneitra province, in the demilitarized zone near the border with Israel.
"A civilian was martyred when his car was targeted by a drone belonging to the Israeli enemy south of the town of Hader," the SANA news agency reported.
Read More: Times of Israel