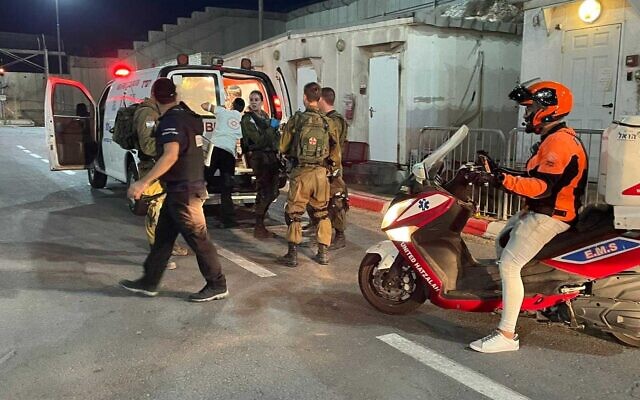 Israeli guard lightly wounded in West Bank shooting, attacker arrested
A security guard was lightly injured in a drive-by shooting at the Qalandiya checkpoint in the West Bank north of Jerusalem late Tuesday, police said.
The attacker fled after the shooting toward Jerusalem. A short while later, police and Border police carrying out searches found the vehicle abandoned and the suspect hiding nearby, police said.
A pistol was found in the car. The man, identified as a 36-year-old resident of the nearby Kafr Aqab, was taken in for questioning.
The guard was hit in the hand by shrapnel and lightly wounded, medics said. He was treated at the scene.
Video from the incident shows a white car slowing down as it goes through the checkpoint. As it reaches the guards, at least one shot rings out, and the car speeds away.
Read More: Times of Israel