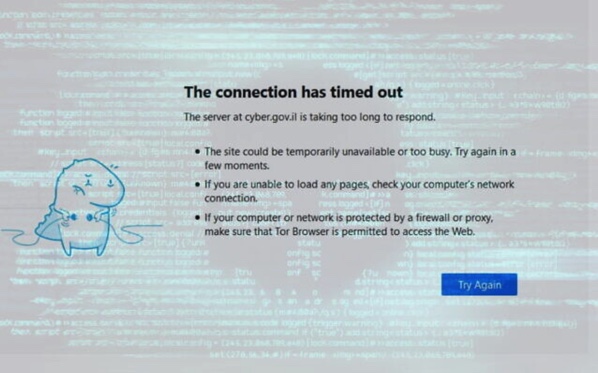 In The News
Israeli government websites crash after 'massive' cyberattack, officials say
Israeli government websites were downed for over an hour due to a major cyberattack on Monday evening, officials said.
Communications Minister Yoaz Hendel held an assessment with officials due to the "broad cyberattack" on government websites, a statement from his office said.
Users attempting to enter sites with gov.il extensions were unable to for at least an hour, before the sites slowly began to come back online.
"Operations have been carried out by communications companies in order to return the service as soon as possible, and the service is gradually returning," the Communications Ministry said.
"The ministry will continue to monitor [the situation] until full restoration," it added.
Internet-access advocacy group NetBlocks tweeted that a "significant disruption has been registered on multiple networks supplied by Israel's leading [internet] providers," with a graph showing connectivity interruption.
Israeli officials did not immediately say who was behind the attack, but some media reports were quick to point the finger at Iran.
Israel and Iran have for years been involved in a largely quiet cyberwar, which occasionally bubbles to the surface.
Read More: Times of Israel