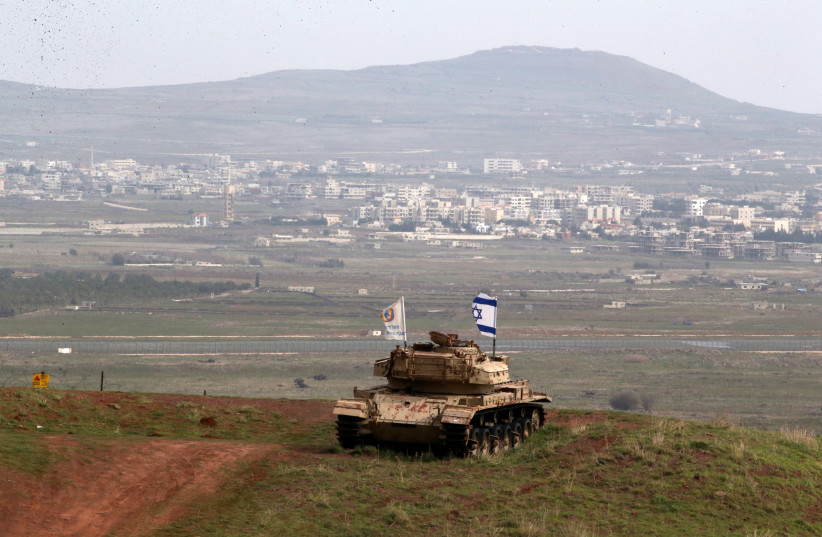 In The News
Israeli Girl Released After Crossing Into Syria
02/18/2021
The girl who crossed into Syria was set to return to Israel on Friday, with government hostage negotiator Yaron Bloom headed to Moscow on Thursday night to bring her back.
An Israeli doctor examined the teenage girl from the haredi town of Modi'in Illit in Moscow on Wednesday, and found that she was healthy and did not seem to have been hurt in Syria.
The girl reportedly crossed into Syria several weeks ago. The Syrian state news agency said on Wednesday that she crossed the border "by mistake" and was immediately arrested.
Earlier Thursday, the IDF handed over two shepherds to Red Cross representatives through the Quneitra Crossing in Syria as part of a Russia-negotiated prisoner swap.
"Over the past few weeks, the shepherds were apprehended by IDF troops east of the security fence in the Golan Heights area, after they crossed the Alpha Line from Syria into Israeli territory," the IDF Spokesperson Unit said. "The suspects were apprehended as part of the ongoing effort to protect Israeli sovereignty along the Alpha Line." 
Israel had agreed to release from prison two residents of Golan Heights towns in which many residents are loyal to Syria. The Syrian statement referred to Nihal al-Maqt of Majdal Shams and Diyab Kahmuz of Ghajar as Syrian nationals being held in Israeli prison.
Read More: Jerusalem Post