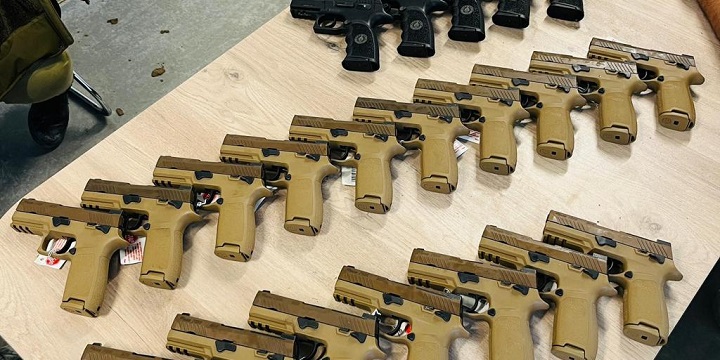 Issues
Israeli Forces Thwart Smuggling of 32 Handguns Near Jordanian Border
Israeli forces confiscated 22 handguns after busting a smuggling attempt in the Jordan Valley on Sunday, days after seizing 10 other firearms along the border.
IDF soldiers noticed the suspect near the town of Yafit in the West Bank, and apprehended him while he was carrying the weapons, the military said. The individual was identified as a resident of Jericho, a West Bank city under control of the Palestinian Authority.
The incidents comes shortly after two other suspects carrying 10 handguns were spotted and apprehended by IDF soldiers on Thursday near Kibbutz Ashdot Ya'akov, near the Jordanian border.
The number of weapons confiscated by Israeli forces during smuggling attempts from Jordan, which shares a nearly 200-mile border with Israel and the West Bank, has been on the uptick, with some 300 weapons seized in the first nine months of 2022, according to the military. It is similar to the total number of weapons captured along the border in 2020 and 2021 combined.
Read more: The algemeiner