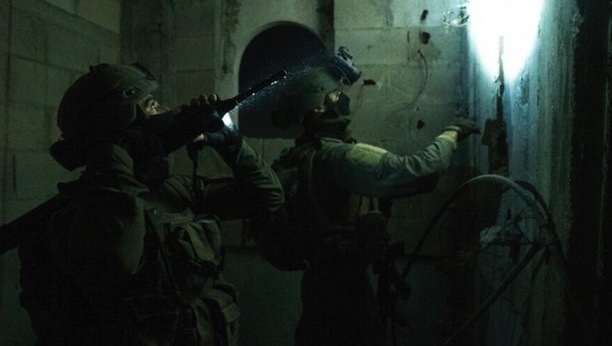 In The News
Israeli forces raid Lions' Den bomb lab in Nablus, kill terror group's leader
Israeli security forces raided a bomb lab in Nablus belonging to the Lions' Den terror group overnight Monday, killing the group's leader, Wadi al-Houh, according to the Israel Defense Forces. Palestinian media reported that three other gunmen were wounded during the raid.
The terrorists' hideout, an apartment in the Kasbah of Nablus, was also being used as the group's headquarters, according to the IDF.
During the raid, Palestinians fired on and hurled stones at the Israeli forces, the military said.
The Lions' Den terrorist group is responsible for the murder of IDF Staff Sgt. Ido Baruch on Oct. 11 in Samaria, commonly known as the northern West Bank, and attempted to carry out a terrorist attack in Tel Aviv on Sept. 8. The group is also behind the planting of a bomb at a gas station in Kedumim in Samaria.
Read More: JNS