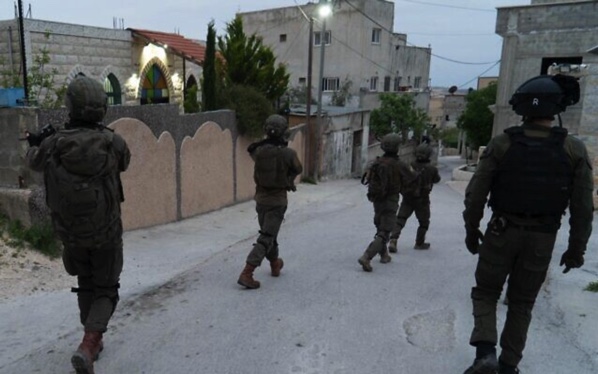 In The News
Israeli forces near Ramallah nab terror cell suspected of planning imminent attack
Israeli forces on Wednesday arrested several Palestinians suspected of planning to carry out attacks in coming days, as security forces ramped up operations against suspected terror operatives in the West Bank.
According to police, troops from the elite Yamam counter-terrorism unit and Shin Bet security service surrounded a building in the town of Silwad, northeast of Ramallah, where three suspects were holed up.
Police said the suspects did not answer calls to surrender, leading troops to fire upon the house. The three Palestinians, none of whom were harmed, then exited the building.
Soldiers also arrested a suspect in the nearby town of Kobar. All four suspects were taken for Shin Bet questioning.
Clashes erupted during the raid in Silwad, with Palestinian officials reporting one man shot and killed by Israeli troops. The Palestinian Authority Health Ministry identified him as 20-year-old Omar Alayan.
Read More: Times of Israel