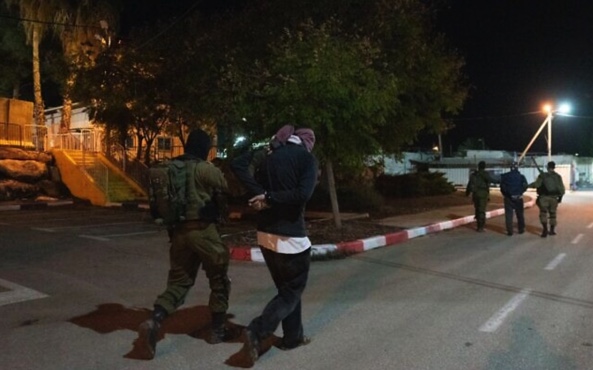 In The News
Israeli forces nab suspected terrorists in deadly West Bank shooting
Israeli security arrested the terrorist cell suspected of carrying out a deadly shooting attack in the West Bank last week, the Shin Bet security agency said Sunday morning.
Six suspects were arrested during an overnight raid in the northern West Bank village of Silat al-Harithiya, near Jenin, by the Israel Defense Forces and Israel Police's Yamam counterterrorism unit. They were all handed over to the Shin Bet for interrogation.
Two of them were believed to have carried out the shooting attack itself, while the others were suspected of having assisted or otherwise being involved in the cell, IDF Spokesperson Ron Kochav told reporters on Sunday morning.
Kochav said Israeli security services planned to interrogate the suspects and glean from them information that would help prevent future attacks, indicating that they were members of a larger organization. Though the spokesman said he could not immediately comment on the suspects' connection to any terrorist groups.
The suspects were arrested without incident at roughly 2:30 a.m. on Sunday morning. They had been spread out among multiple houses in the village, officials said.
Read More: Times of Israel