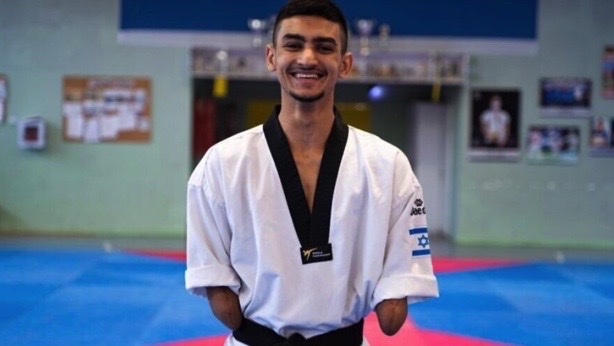 In The News
Israeli double amputee, 19, wins world para Taekwondo gold
Israel notched its first para taekwondo gold medal after Asaf Yasur beat all competitors in the under-58 kg (121 pounds) category of the World Para Taekwondo Championships in Istanbul on December 11.
Yasur, 19, had both hands amputated five years ago, shortly before his bar mitzvah.
He'd been playing soccer with friends in the Golan Heights and went to retrieve the ball from an electrical installation, accidentally touching a high-voltage cable.
After his story was publicized in the local press, donations poured in to buy Yasur high-tech prosthetic arms. But he competes in martial arts using his legs only.
In the last of his five victorious matches at the world championships, Yasur bested 2019 bronze medalist Ali Can Ozcan of Turkey by 15 points. The last time he had faced Ozcan, he'd lost by 20 points.
Yasur said that each of the day's matches was challenging. "I am the happiest person for the way I performed, for the medal and for this crazy day," he said.
Read More: JNS