Israeli Technology
Israeli Doctoral Student Develops Groundbreaking Test for Parkinson's Disease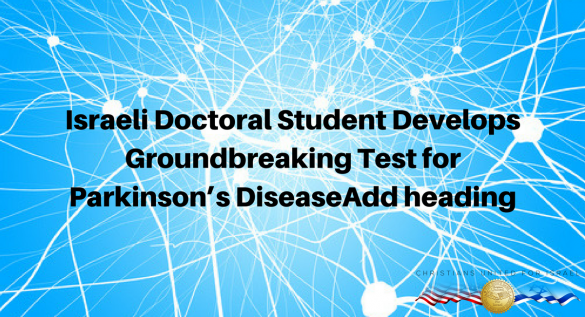 JNS.org – Suaad Abd-Elhadi, a doctoral student at the Hebrew University of Jerusalem, has won an innovation award for developing a new groundbreaking tool that could lead to earlier detection of Parkinson's disease.
Abd-Elhadi's "lipid ELISA" test could also improve monitoring of the disease's progression and a patient's response to treatment. ELISA stands for enzyme-linked immunosorbent assay. Abd-Elhadi received Hebrew University's Kaye Innovation Award, which was established by British pharmaceutical industrialist Isaac Kaye in 1994.
Parkinson's is the second-leading degenerative disease among the elderly in the US, after Alzheimer's. Using Abd-Elhadi's diagnosis technique, Parkinson's can be detected before symptoms start showing.
"Earlier diagnosis can help by seeing how a given drug affects the progress of the disease," Abd-Elhadi said, Haaretz reported.
Read More: Algeminer