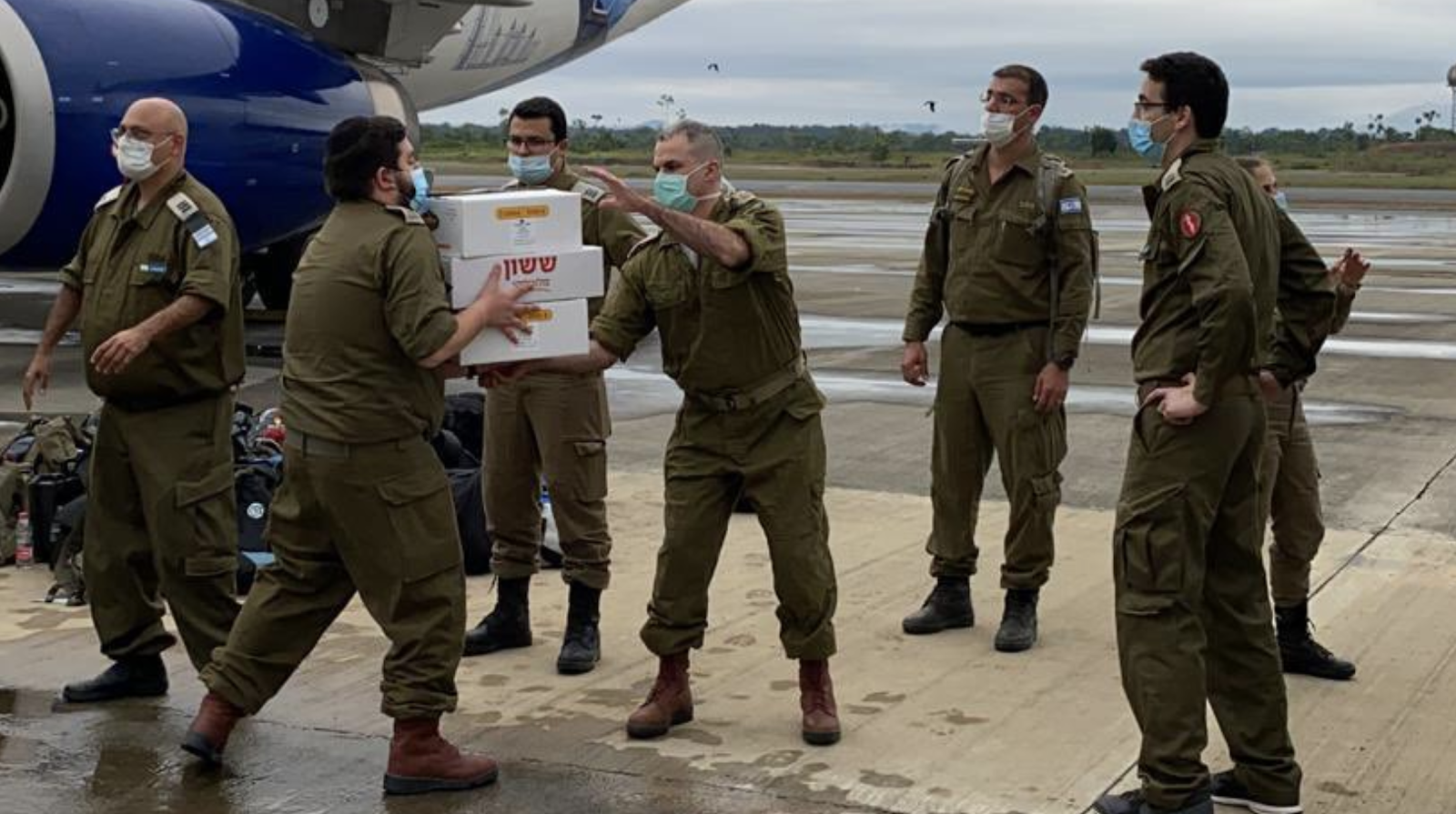 In The News
Israeli delegation arrives in E. Guinea to treat wounded after deadly explosions
03/11/2021
Human Right Watch says death toll 'far more' than 105 officially reported
A joint Israeli delegation sent by the army, Health Ministry and Foreign Affairs Ministry arrived in Bata, Equatorial Guinea, Thursday to help treat the hundreds injured in blasts that occurred on Sunday in a military base near the country's former capital, Bata.
The delegation, headed by Deputy Chief Medical Officer, Col. Dr. Noam Fink, includes some 60 doctors from the Israel Defense Forces' Medical Corps, hospitals and other medical organizations.
Medical equipment arrived along with the delegation, which is focusing on helping hospitals focus on providing life-saving medical treatment in the city's hospitals.
"The IDF, on behalf of the State of Israel, will continue to assist in the aftermath of any disaster around the world that requires its experience and capabilities," a joint statement by the involved Israeli authorities said.
The statement also noted the delegations will adhere to IDF coronavirus guidelines, as the military boasts an inoculation rate of more than 80 percent.
According to state television, four explosions killed at least 105 in the Nkoa Ntoma camp, outside the economic hub and port city of Bata, home to more than half the country's 1.4 million people.
The blasts, which occurred at a weapons warehouse, also affected surrounding residential areas, injuring 615, official numbers say.
Read More: I24