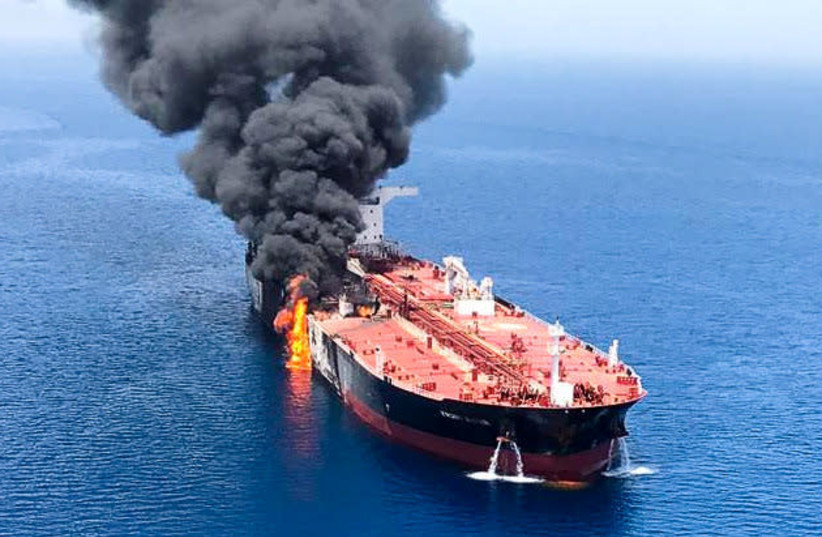 In The News
Israeli Defense Minister: Iran Main Suspect In Attack On Israeli-Owned Ship In Gulf Of Oman
02/27/2021
Iran is the main suspect behind the attack overnight Thursday on an Israeli-owned cargo vessel that was damaged by a mysterious explosion in the Gulf of Oman, Defense Minister Benny Gantz said on Saturday. 
"We will need to keep investigating, but we can say for sure that Iran is attempting to damage Israeli infrastructure and to hurt Israeli citizens," Gantz told KAN. He noted that the ship's proximity to Iran during the incident has strengthened the suspicions against Tehran.
The ship – Helios Ray – usually used as a vehicle carrier, was sailing to Singapore from Saudi Arabia when the explosion occurred. It was then diverted to a port in Dubai to assess the damage.
The ship's company was reportedly in good condition and there were no known injuries. It continued under its own power to Dubai.
Several assessments have pointed to possible causes for the explosion. According to early estimations made by the United Kingdom Marine Trade Operations (UKMTO), the explosion was most likely the result of a maritime mine being triggered.
Read More: Jerusalem Post