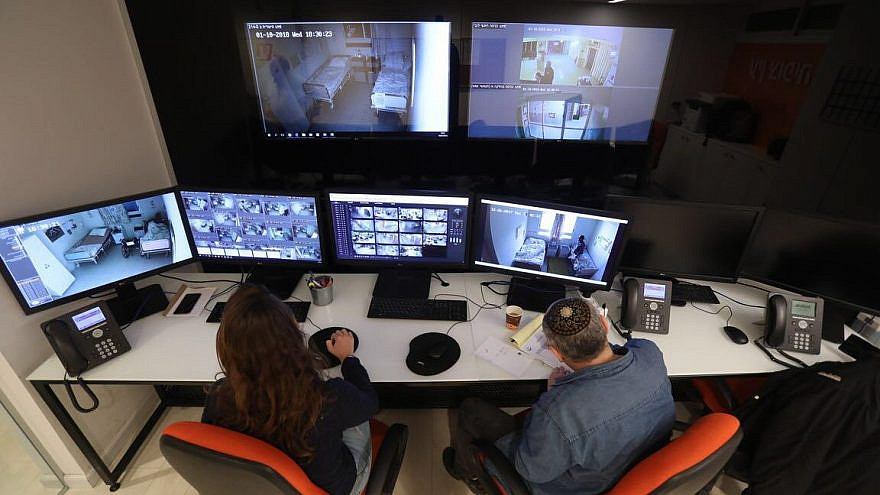 Antisemitism
Israeli Company With Military-Grade Surveillance Aims To Defend Jewish Communities Abroad
02/01/2021
Injecting the civilian world with military-based video surveillance techniques is a vision that Col. (res.) Oded Halevy, CEO of the Gotrack HLS company, has spent recent years turning into a reality in Israel. Now, concerned by the threat of anti-Semitism, he is seeking to make the same preventative security services available for Jewish communities abroad.
Halevy served for 26 years in the Israel Defense Forces, including in special units, as well as headed the military's Combat Collection Doctrine Department in the Ground Forces. He served as commander of the Combat Collection School Brigade and is still on active reserve duty.
His approach to surveillance is playing an increasingly growing role in securing multiple sectors in Israel, from city councils to factories. He is now also determined to keep a watchful, remote eye over synagogues and Jewish community centers around the world as they face rising threats.
During his military service, Halevy pioneered the concept of building centralized control centers that receive camera and radar feeds from multiple locations, helping to reshape the IDF's Combat Intelligence Corps on the border with Gaza.
"Instead of having control-room operators sitting under every mast in dozens of sites, I wanted to link all of the sensors to unified centers," he told JNS. "When I retired, I realized that in the civilian world, there is plenty of technology in the form of cameras, which is fairly cheap, and that the cameras replaced security guards. This happened in communities, in local authorities and in factories, but they forgot two things."
Read More: JNS