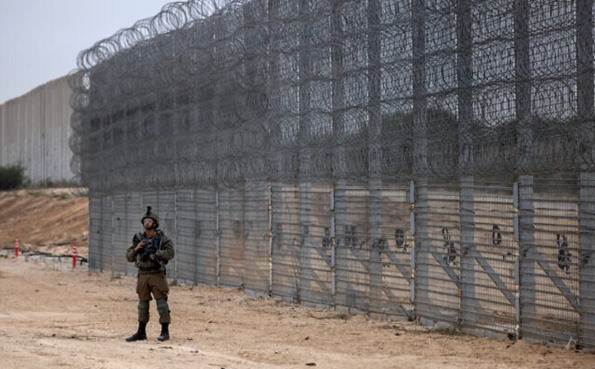 In The News
Israeli civilian injured by gunfire from Gaza; IDF shells Hamas posts in response
An Israeli civilian was injured from gunfire Wednesday near the border with Gaza, the Israel Defense Forces said, drawing retaliatory strikes in the Strip.
Several Hebrew media outlets reported that the Israeli was injured by sniper fire originating in Gaza.
The man was taken to Barzilai hospital in Ashkelon with light injuries to his leg, the military said.
According to the hospital, the 33-year-old was struck by shrapnel as he worked on an ATV near Kibbutz Nahal Oz.
He is a worker for a civilian firm hired by the Defense Ministry for maintenance of the recently completed security barrier separating Israel and the Palestinian enclave, it added.
The army ordered farmers to stay away from land near the Gaza border.
Palestinian media subsequently reported that Israeli tanks were targeting several Hamas outposts in northern Gaza. The IDF confirmed the shellings.
The Hamas-run Gaza Health Ministry said three Palestinians have been wounded. Their identity was not immediately clear.
Read More: Times of Israel