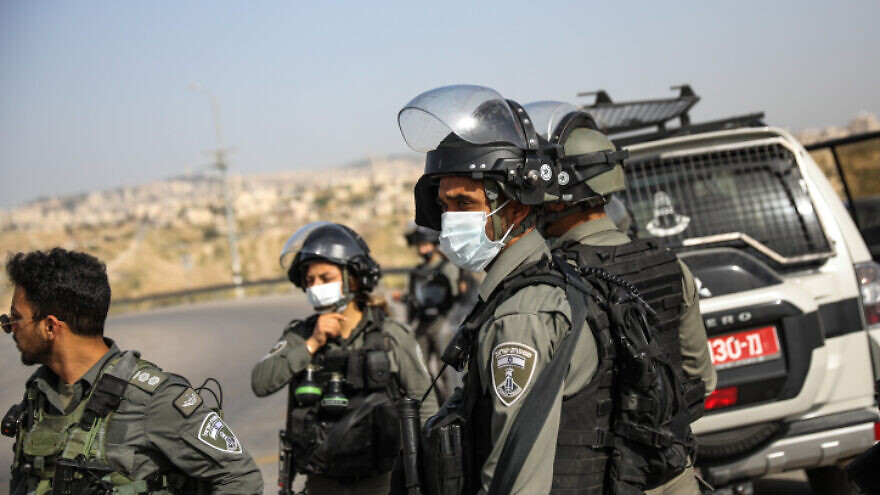 Terrorism
Israeli Border Police Officer Wounded in Terror Attack Near Jerusalem
An Israeli Border Police officer sustained moderate wounds on Wednesday morning in a multi-stage terrorist attack at a checkpoint near Jerusalem.
According to police, the attacker, a Palestinian, rammed his van into the officer at a checkpoint near the town of Ma'aleh Adumim, then got out and attacked him with a pair of scissors. The terrorist was then shot dead by other troops on the scene.
A pipe bomb was later found in the terrorist's backpack, which he presumably had intended to detonate at the crossing.
The assailant is believed to be a 24-year-old from the Palestinian village of as-Sawahira ash-Sharqiya, which is just east of Jerusalem. He does not have a valid permit to work in Israel.
Read More: JNS