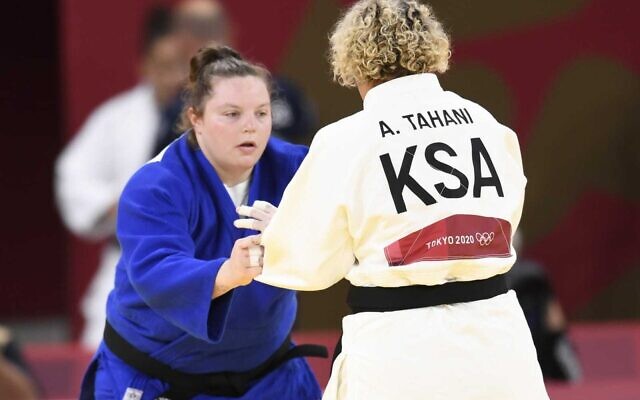 Israeli bests Saudi in historic judo match at Olympics; medal count remains at 1
Defying expectations that she would forfeit the match, Saudi Arabia's judoka Tahani Alqahtani faced off against Israel's Raz Hershko in the Tokyo Olympics on Friday. Hershko won the fight, but lost a later round in the competition.
Historically, many athletes from Arab or Muslim nations have boycotted playing against Israelis in sporting matches. A pair of judokas forfeited their matches this week rather than face an Israeli opponent.
Hershko beat Alqahtani in the women's +78kg category. The two even shook hands following the match.
Prior to the fight, the Saudi Arabian Olympic Committee announced Alqahtani would be facing the Israeli judoka, in a rare message for a country with no official ties with Israel.
Hershko later lost to Japan's Akira Sone, ending her dreams of a Tokyo 2020 Olympics medal.
Read More: Times of Israel