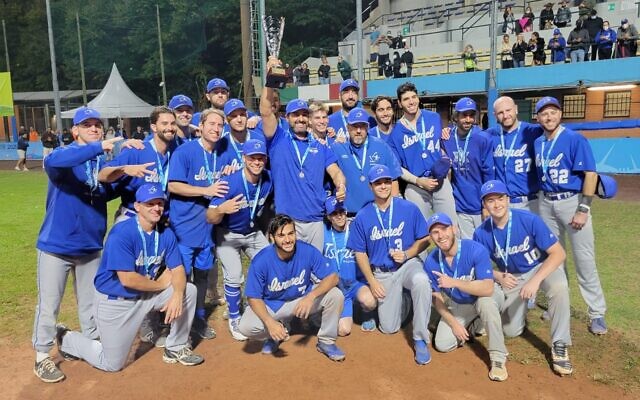 In The News
Israeli baseball team wins silver in European Championship, its best result ever
Israel's national baseball team, which made history this summer by taking part in the Tokyo Olympics, won a silver medal Sunday in the European Championships, losing 4-9 to the Netherlands in the final.
Only a handful of the predominantly American Olympic team members also competed in the European Championships. The majority of the current team players are Israelis who learned the game locally.
It is the first time Israel is on the podium in the tournament, and only the second time the Jewish state competed in the uppermost tier.
Read More: Times of Israel