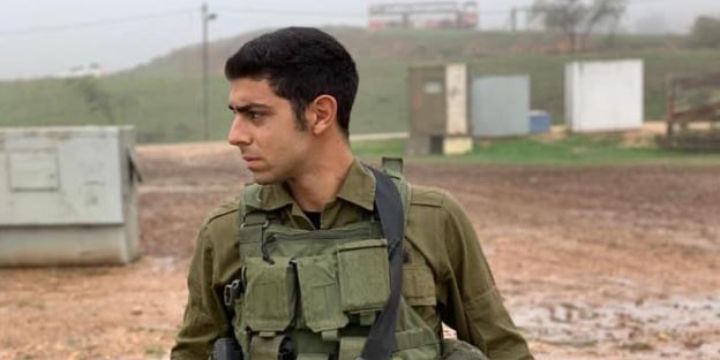 Israel Defense Force (IDF)
Israeli Army Arrests Killer of 21-Year-Old Soldier Following a Month-Long Manhunt
The Israel Defense Forces have arrested the killer of Israeli soldier Amit Ben-Yigal, who died last month in a stone-throwing incident in the West Bank.
"We can confirm that after a large-scale operation with Israel's security services, our soldiers have arrested the assailant who killed 21-year-old Staff Sgt. Amit Ben Ygal during operational activity last month," the IDF's official Twitter page stated on Sunday.
Ben-Yigal was on an anti-terror operation in the West Bank town of Yabed with his unit of the elite Golani Brigade when he was struck by a large stone thrown from a rooftop.
Although he was wearing a helmet, he reportedly heard a sound and looked up, exposing his unprotected face to the impact.
He died of his wounds shortly after.
Read More: Algemeiner