US-Israel Relationship
Israeli Ambassador whips out Bible to make case for Jewish land claim at UN Security Council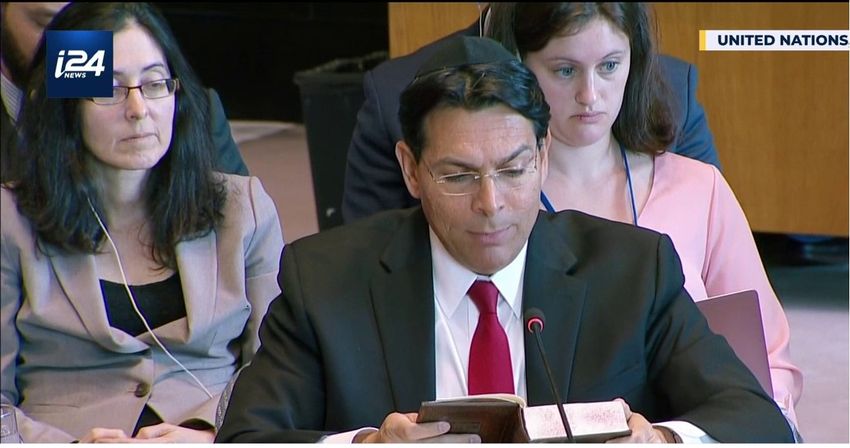 Israel's UN ambassador Danny Danon addressed a special session of the UN Security Council, during which he outlined four pillars he said "prove the case for Jewish ownership of the Land of Israel."
In order, Danon listed the four pillars as "the Bible, history, international law, and the pursuit of international peace and security."
"Israel accepted the 1947 partition plan, Arabs rejected it, attacked Israel. Jordan maintained control of Judea and Samaria [the West Bank], Egypt, and the Gaza Strip," he explained.
"It was the Arabs who insisted that the 1948 lines were not permanent borders. Because of this Jewish residents of the West Bank have not crossed international borders," Danon argued, referring to Jewish settlements in the West Bank widely considered illegal under international land for being built on land the Palestinians view as their future state.
The Israeli ambassador repeatedly slammed the Palestinians, who he said routinely demonstrated they do not want peace.
"The PLO was established three years before 1967. What was there to liberate? It doesn't make any sense," he asked the room of high-level diplomats and non-governmental leaders gathered from around the world to discuss ongoing developments in the Israeli-Palestinian conflict.
Read More: i24News