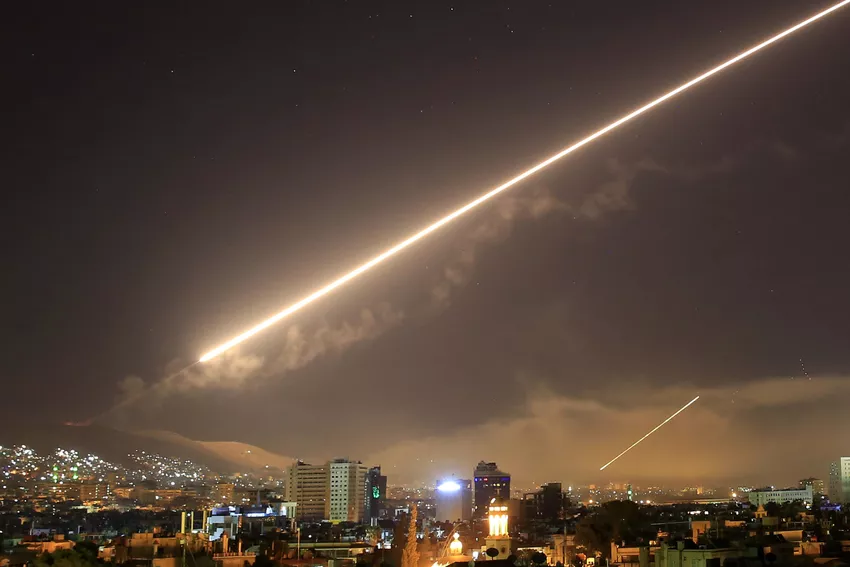 Syria
Israeli Airstrikes Reported Against Iranian Sites in Syria, Killing 7
Suspected Israeli airstrikes late Tuesday in Syria killed at least seven people, including two Syrian soldiers and five pro-Iranian militia members, SANA and Britain-based watchdog said.
Two soldiers were killed and four others wounded in the strikes in the southern province of Sweida, a Syrian military source cited by state media said.
"Several hostile missiles were fired at our military positions in Kababej, west of Deir Ezzor and in the Al-Sukhna region," a military source quoted by the official SANA news agency said, using Damascus' common term for Israeli attacks.
"At the same time, one of our military positions was targeted near the town of Salkhad in the southern city of Sweida, resulting in the death of two martyrs and the wounding of four other soldiers," the source added.
SANA later reported a third set of strikes early Wednesday near Hama, claiming that air defense had intercepted several missiles. Video reportedly from the scene showed explosions on the ground.
The Syrian Observatory for Human Rights war monitor said Israeli strikes had targeted "Iranian militia positions in Tel al-Sahen," killing the Syrian soldiers, while five Iranian-backed fighters were killed and several others critically wounded in a separate strike on a "military center" near Deir Ezzor, in eastern Syria.
Read More: Times of Israel