Israel Defense Force (IDF)
Israeli airports fend off 3 million attempted attacks a day, cyber head says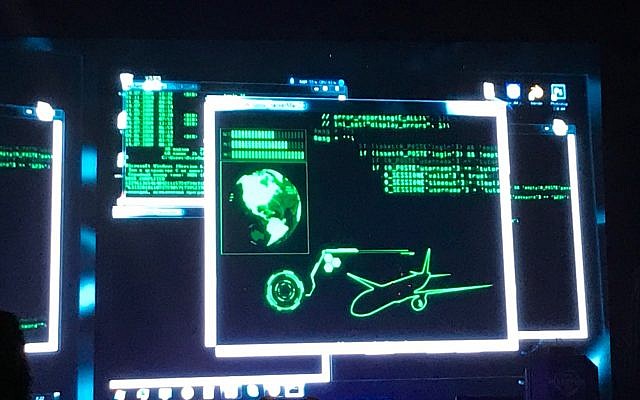 Israel's Airports Authority, in charge of the nation's international and domestic airports and its land border crossings, has to block three million attempts to breach its systems a day, mostly by bots, the head of cyber and information security at the authority, Roee Laufer, said.
In an interview with The Times of Israel and other reporters at the sidelines of a cybersecurity conference in Tel Aviv last month, Laufer said these "external threats" try to breach the "virtual fence" of cybersecurity protections the airports authority has built to protect the workings of the airports and border crossings it operates.
"We have our challenge cut out for us," was all he said when asked how successful the authority has been in thwarting the attacks.
The Airports Authority set up a cybersecurity division four years ago, and, after that, a security operation center (SOC) at the country's main airport, Ben Gurion international airport, which handles cybersecurity threats 24/7/365, he said.
The center "detects and responds to potential cyber events," he said.
The SOC makes Ben Gurion Airport possibly one of the only major international airports in the world that has such a center on its premises, he added. The authority is in charge of the airports and the border crossings, he emphasized, but not of securing the airlines themselves, which remains their own responsibility.
Surge in global travel brings increased digitalization at airports
The Airports Council International, an umbrella organization of airport authorities, predicts that by 2040 there will be 20.9 billion global passengers, up from 8.2 billion in 2017.
Airports thus must digitalize their processes to be able to handle this huge amount of traffic, said Laufer, from the check-in process to how airports interact with aircraft and how they vet passengers as they board.
"IT is at the core of the airport business," he said. But this, in turn, increases the "attack surface" for cyber incidents at airports.
Read More: Times of Israel