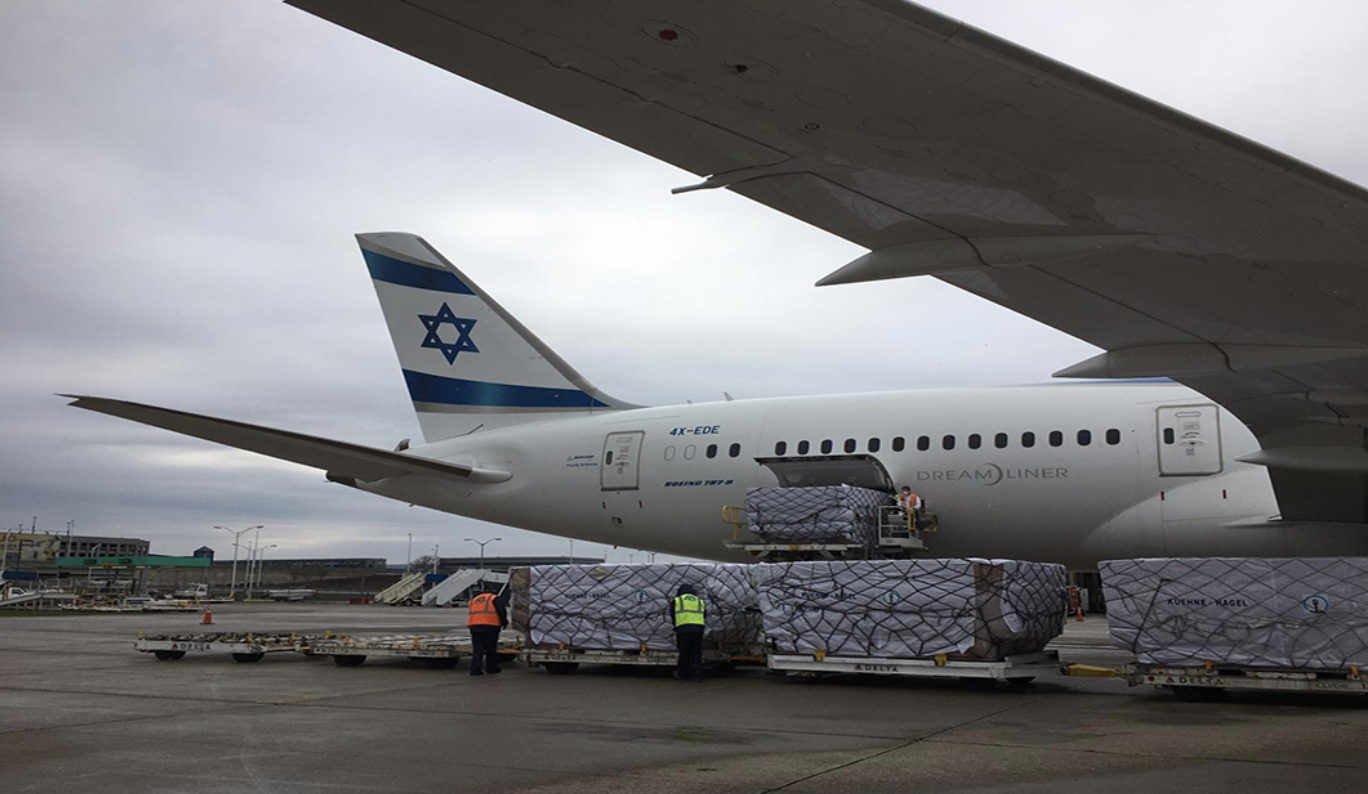 US-Israel Relationship
Israeli Airline Brings Precious COVID Cargo to Detroit
It was around 2:30 p.m. on Sunday, April 12, when the wheels of an El Al jet touched down at Detroit Metropolitan Airport. The plane, void of passengers, flew to Detroit from China on what could be considered a humanitarian aid mission.
Inside the Israeli jet were 3.5 million surgical and KN95 protective masks, face shields and pulse oximeters about to be distributed to Michigan hospitals, senior living facilities, first responders and other professionals in desperate need of gear to keep safe and avoid contracting the potentially deadly COVID-19 virus.
Alon Kaufman texted his wife, Shari Ferber Kaufman, a photo of the plane as it was about to land. "Welcome to Detroit El Al," he wrote in the text. "Mission accomplished!! History in the making!!"
Just a few weeks earlier, when the pandemic began to make its unwelcome presence in Michigan, the Kaufmans — owners of HoMedics, a manufacturer of consumer wellness products based in Commerce Township — experienced what Shari described as an "aha moment."
The couple had as many as 20,000 protective face masks, which they immediately donated to Henry Ford Hospital, Karmanos Cancer Institute and the Department of Homeland Security.
Read More: The Jewish News