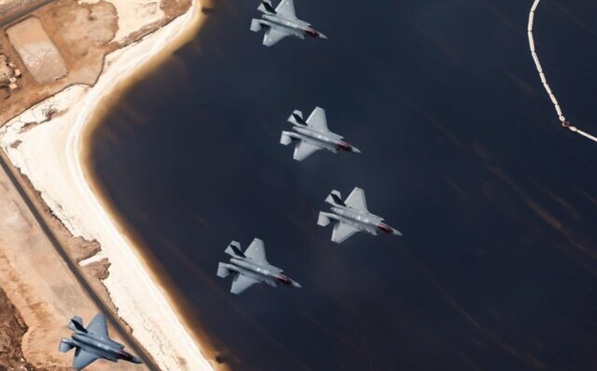 In The News
Israeli Air Force simulates widescale strike on Iran nuclear facilities
Dozens of Israeli Air Force fighter jets conducted air maneuvers over the Mediterranean Sea on Tuesday night, simulating striking Iranian nuclear facilities.
According to a statement by the Israel Defense Forces on Wednesday, the drill included "long-range flight, aerial refueling and striking distant targets."
Earlier this month, The Times of Israel learned that the drill — as part of the military's major Chariots of Fire exercise — would simulate a widescale strike in Iran, including against its nuclear facilities.
Chariots of Fire, which involves nearly all branches of the IDF, has been focusing on training for fighting on Israel's northern borders, including against the Iran-backed Hezbollah terror group in Lebanon.
In light of growing uncertainty regarding a return by Iran to the 2015 nuclear deal amid long-stalled negotiations with world powers, the past year has seen the Israel Defense Forces ramp up its efforts to prepare a credible military threat against Tehran's nuclear facilities.
At the beginning of last year, IDF Chief of Staff Aviv Kohavi announced that he had instructed the military to begin drawing up fresh attack plans against Iran. By September, Kohavi said the army had "greatly accelerated" preparations for action against Tehran's nuclear program.
Read More: Times of Israel