Hamas
Israeli aid group rushes to help flooded Houston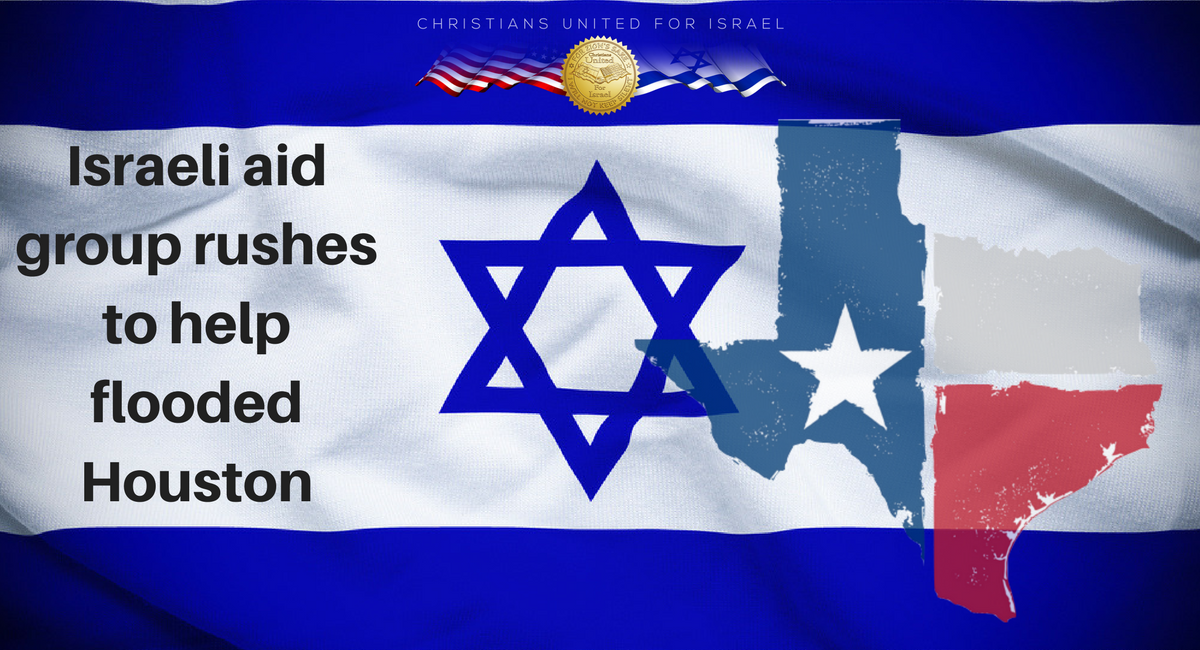 A team of volunteers from an Israeli aid group were making their way to Texas on Tuesday, seeking to provide emergency assistance to relief efforts as a massive storm pummeled the city with severe flooding.
Seven members of the IsraAID non-governmental organization flew to Houston, where they will join three other members of the group who were already in the United States when Hurricane Harvey brought torrential downpours over the weekend, flooding homes and causing widespread damage. Harvey was later downgraded to a tropical storm.
IsraAID co-director Navonel Glick told The Times of Israel that among the group are disaster management experts, mental health experts, and engineers. They will focus on coordination of relief work and provide basic needs including stress relief activities and recreation for those impacted by the disaster.
"The biggest challenge is always coordination in situations like these," Glick said.
The disaster is unfolding on an epic scale, with the nation's fourth-largest city mostly paralyzed by the storm that has parked itself over the Gulf Coast. With nearly two more feet (60 centimeters) of rain expected on top of the 30-plus inches (76 centimeters) in some places, authorities worried the worst might be yet to come.

B'nai Akiva emissary Rafi Engelhart sets out with a neighbor who is an EMT to rescue stranded Houstonians from Tropical Storm Harvey, August 27. (Courtesy)
Early Tuesday, Harvey's relentless downpour continued to drench Houston and the surrounding area. Rain fell at a pace of about half an inch (one centimeter) per hour over Harris County — home to Houston — and up to two inches (five centimeters) per hour to the east.
More than three days after the storm ravaged the Texas coastline as a Category 4 hurricane, authorities have confirmed only three deaths — including a woman killed Monday when heavy rains dislodged a large oak tree onto her trailer home in the small town of Porter. But unconfirmed reports of others missing or presumed dead were growing.
Read More: Times of Israel