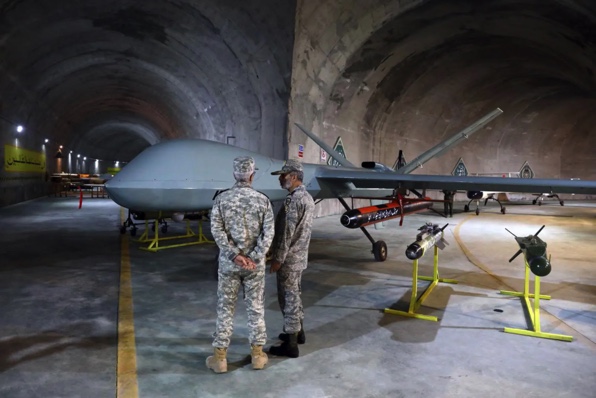 In The News
Israel Works With Arab Allies to Down Drones, in Sign of Growing Ties
TEL AVIV — In the skies east of Israel, a few minutes before 2 a.m., four Israeli pilots scanned the horizon for two unmanned aircraft that were heading toward Israel from Iran. Suddenly, the pilots saw them — two triangular drones, each roughly eight yards wide, speeding westward.
"Positive identification," one pilot told his commanders by radio. "I will shoot."
Seconds later, both Iranian drones had crashed to the ground, shot down by two Israeli fighter jets in two locations above Arab territory.
The secret episode, which occurred on March 15, 2021, was one of the first successful examples of a fledgling military relationship between Israel, certain Arab partners and the United States — a project that President Biden is trying to cement into a more formal network during his visit this week to the Middle East.
Read More: New York Times