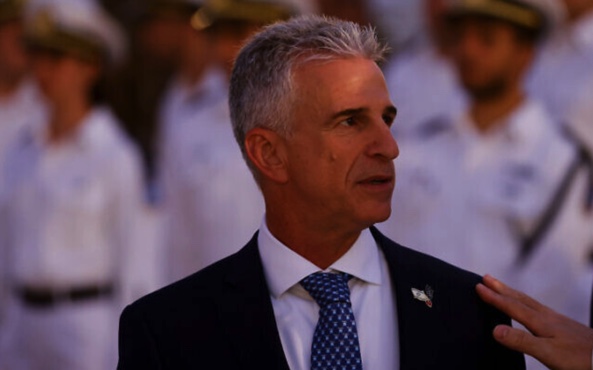 In The News
Israel won't stand by while Iran cheats world, Mossad chief warns US
Mossad chief David Barnea on Thursday wrapped up a trip to Washington for high-level talks with US officials as part of Israeli efforts against a restored nuclear deal with Iran.
According to the Prime Minister's Office, Barnea held meetings with CIA chief William Burns, FBI Director Christopher Wray, National Security Adviser Jake Sullivan, US Defense Secretary Lloyd Austin, Chairman of the Joint Chiefs of Staff Mark Milley and senior officials at the State Department.
Barnea, who left for the US on Monday, showed the officials "sensitive intelligence materials" and stressed "Israel will not be able to stand idly by while Iran continues to deceive the world," according to a statement from the Prime Minister's Office.
"The director of the Mossad heard from his counterparts that the US remains committed to the security of the State of Israel," the statement added.
"The Americans emphasized that they will not allow Iran to obtain a nuclear weapon and that they will continue to act in full cooperation with the State of Israel with regards to regional issues in the Middle East concerning the security of the State of Israel."
Read More: Times of Israel