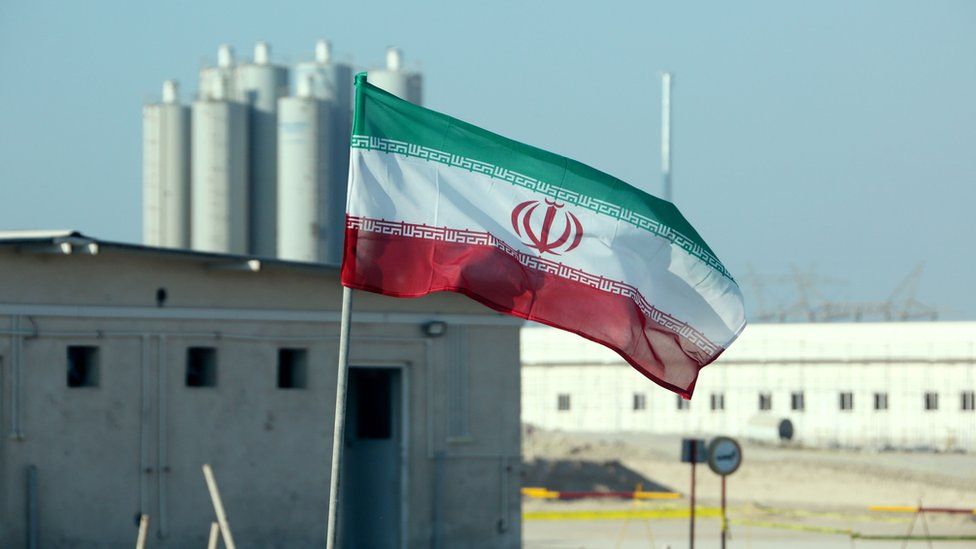 In The News
Israel will do 'whatever it takes' to thwart Iran's nuclear threat – Israeli foreign minister
04/16/2021
Top diplomates of Israel, UAE, Greece, and Cyprus meet in Cyprus to discuss challenges to peace
Israel will do "whatever it takes" to ensure that Iran does not acquire nuclear weapons, Foreign Minister Gabi Ashkenazi said on Friday.
Speaking after a summit  in Paphos, Cyprus, with his Greek and Cypriot counterparts and a senior representative from the United Arab Emirates, Ashkenazi said discussions focused on the efforts to promote prosperity and stability in the Middle East.
The statement came hours after Iran announced that it has successfully enriched uranium to 60% purity.
"We also took time to discuss challenges that Iran and Hezbollah and other extremists pose to the stability of the Middle East and to the regional peace," Israel's top diplomat said.
"We will do whatever it takes to prevent this extremist threat, to prevent this regime from having nuclear weapons."
Last year, Israel and the UAE normalized ties, one of four deals the US brokered between Israel and Arab countries in September 2020, formally known as the Abraham Accords.
Read More: I24