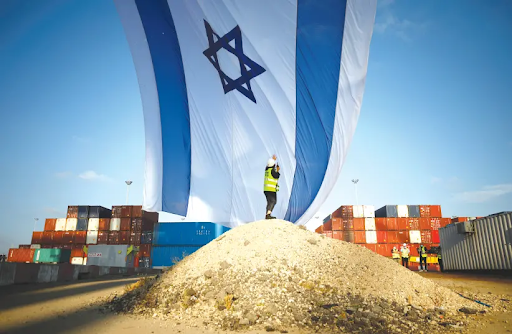 In The News
Israel Will Always Be A Jewish State
It is not surprising that at a time when nearly all the American values that have served our nation for generations are being rejected upon the flimsiest and most dangerous of theories, an Upper West Side pundit named Peter Beinart  would  throw Israel into that woke cauldron of mayhem and destruction. What is surprising is that anyone cares; that even The New York Times would give his absurd ideas any air to breathe.
Beinart's advocacy of a binational state to replace the Jewish State of Israel is far more insidious than it may appear at first glance. That advocacy, if actualized, would ultimately destroy Israel and bring as calamitous a result as the destruction of the First and Second Jewish Temples in 586 BCE and 70 ACE, respectively. For this reason, almost everyone who actually lives in Israel categorically rejects Beinart's view.
When I first got to my post in 2017, I met with nearly all the past and present experts in charge of Israel's security. I asked them all, "what is Israel's greatest security risk? Is it Iran, Hezbollah, Hamas, Islamic Jihad, ISIS al-Qaeda, etc?"  The answer was identical among all the respondents: Israel's greatest security risk was a binational state from the Jordan River to the Mediterranean Sea.
Read More: Jerusalem Post