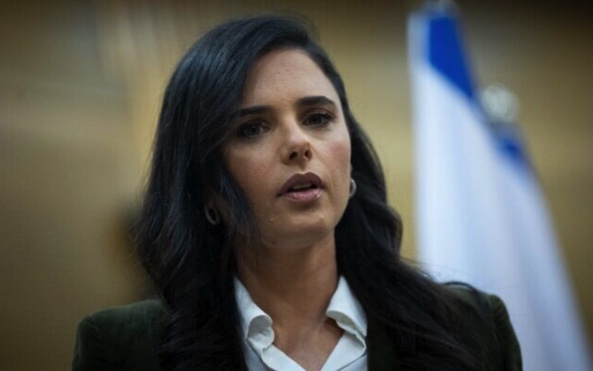 In The News
Israel will allow 25,000 non-Jewish Ukrainian refugees to stay in country — minister
Israel will allow 25,000 Ukrainians who are not eligible for immigration to stay in the country as refugees amid Russia's invasion of their nation, Interior Minister Ayelet Shaked announced Tuesday.
The minister said 20,000 of those had been in Israel before the outbreak of hostilities, and an additional 5,000 would be accepted from the time the invasion began.
This in addition to tens of thousands it expects to arrive in the country as part of Jewish immigration in the wake of the war, Shaked said.
Shaked announced the new policy for absorbing non-Jewish Ukrainian refugees as the war was on its 13th day, with no end in sight.
"The sights of war in Ukraine and the suffering experienced by its citizens rattle the soul and don't allow us to remain indifferent," she said in a press conference held at the Knesset on Tuesday evening.
Read More: Times of Israel