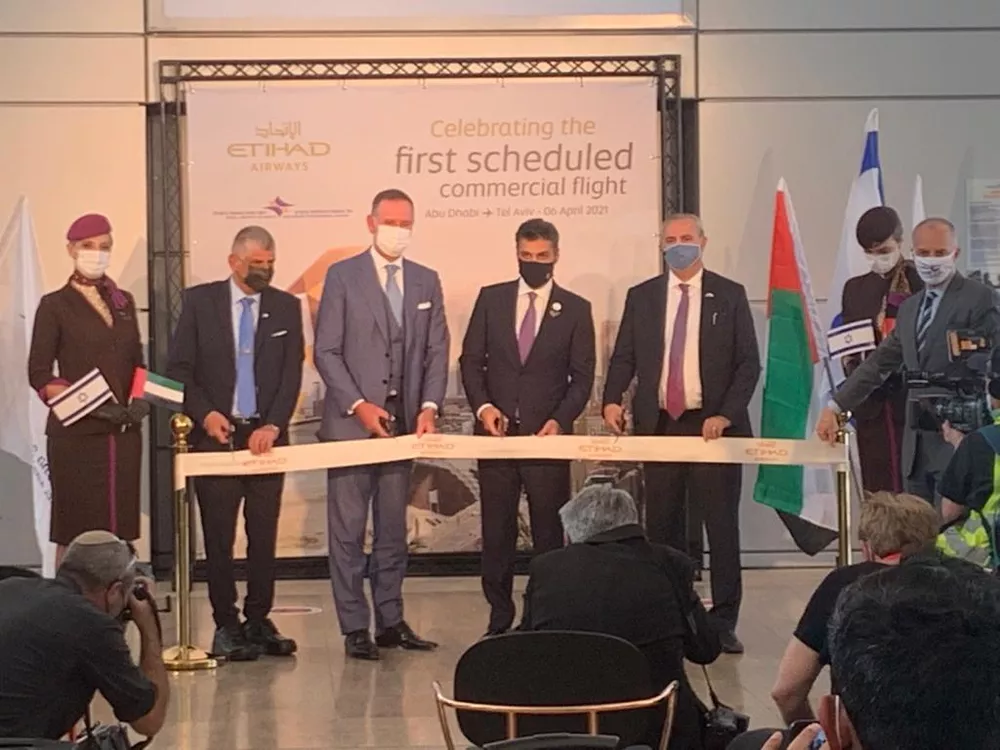 In The News
Israel welcomes first Abu Dhabi-Tel Aviv flight in official ceremony
04/06/2021
Etihad Airways CEO says has never received warmer welcome anywhere in the world
The first flight from Abu Dhabi landed in Israel on Tuesday, with the United Arab Emirates (UAE) ambassador to Israel on board, as the delegation was welcomed in an official reception at the Ben Gurion Airport.
Tony Douglas, CEO of Etihad Airways, said he has never received a warmer welcome anywhere in the world.
"This is an exceptional opportunity to bring the capital of the Emirates closer to Jerusalem and to give citizens the opportunity to travel between the two countries thanks to this new airline. The hospitality is incredible in Abu Dhabi and we look forward to seeing you in the Emirates," he stated.
Ambassador of the UAE to Israel Mohammad Mahmoud Al-Khajah stipulated that "Today we celebrate the inaugural flight of our capital since the signing of the Abraham Accords. A new era of dynamic cooperation is opening up to us, which allows us to promote cultural and tourist exchanges," he added.
"We have unlimited opportunities between our countries in terms of technology and education in particular, but they cannot be exploited unless we can bring people together through travel. This line is a real air bridge, we want to build a warm peace between our two countries," he concluded.
Last month, Prime Minister Benjamin Netanyahu said that he would work to strengthen ties between Jerusalem and Riyadh as well.
"We will have direct flights for Israeli Muslim pilgrims from Tel Aviv to Mecca," he pledged.
Read More: I24