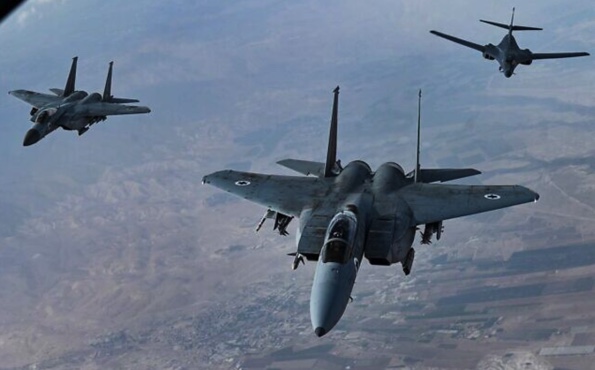 In The News
Israel, US to discuss military drills to prep for worst-case Iran scenario, US says
Israeli and American military leaders are set to discuss possible military drills to practice destroying Iranian nuclear facilities in a potential worst-case scenario, a senior US official said on Wednesday.
The comment came as the faltering nuclear talks were set to resume on Thursday in Vienna, and as Defense Minister Benny Gantz flew to Washington for meetings with top US military leaders.
US and European representatives at the nuclear talks voiced pessimism and frustration over Iran's demands last week.
The possible military drills would prepare for a scenario with Iran in which negotiations fail and US and Israeli leaders request a military strike, the US official told the Reuters news agency.
Ahead of takeoff for the US, Gantz said, "Iran is a threat to world peace and seeks to become an existential threat to Israel."
"At the meetings, we will discuss possible courses of action to ensure that it stops its attempt to reach the nuclear arena and expand its activities in the region," he said.
Gantz said he will meet with US Secretary of Defense Lloyd Austin and Secretary of State Antony Blinken.
The US official did not give details about the potential preparations.
Read More: Times of Israel