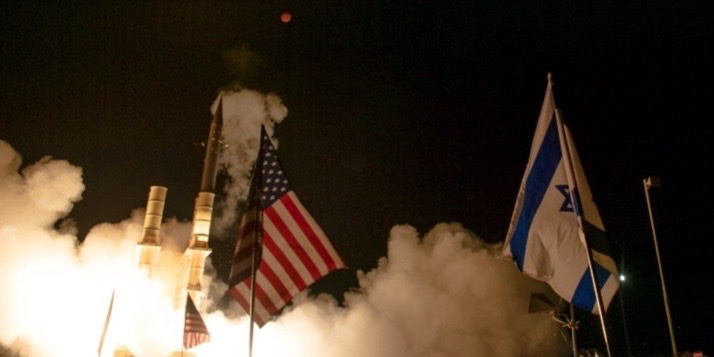 In The News
Israel, US 'Successfully' Test Arrow-3 System to Intercept Ballistic Missiles Outside Earth's Atmosphere
Israeli and American missile defense agencies completed a "successful" flight test on Tuesday of the Arrow-3 weapon system, which was built to intercept ballistic missiles outside of Earth's atmosphere.
The Arrow Weapon System (AWS), jointly developed by Israel's Missile Defense Organization and the US Missile Defense Agency, comprises the top layer of Israel's multi-tier aerial defenses, above the Iron Dome and David's Sling.
"For the first time, two interceptors were fired at the same target," said Israeli Defense Minister Benny Gantz on Tuesday, who called the experiment "successful and unprecedented."
The trial, which took place in central Israel, was led by Israel Aerospace Industries (IAI) and included the AWS and Arrow 3 interceptor. During the test, "AWS operational radars array detected the target and transferred data to the battle management control (BMC), which analyzed the data," set a defense plan, and launched two interceptors that successfully destroyed the target, the Defense Ministry stated.
Read More: The Algemeiner