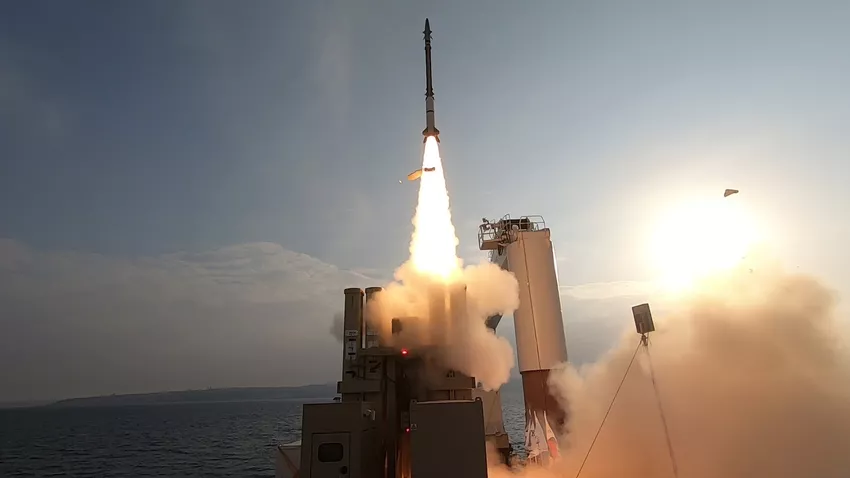 US-Israel Relationship
Israel, US Successfully Complete Series Of Advanced Version David's Sling Missile Tests
12/15/2020
Iron Dome system upgrade not only includes short-range rockets and mortars but also drones, cruise missiles.
Israel's Defense Ministry in conjunction with the United States Missile Defense Agency (USMDA) announced Tuesday a successful series of intercept tests of an advanced version of the David's Sling Weapon System.
The Israel Missile Defense Organization (IMDO), of the Defense Directorate R&D in the Defense Ministry together with USMDA "completed a series of live-fire intercept tests of David's Sling weapon system, against threat-representative cruise and ballistic missiles," according to a Defense Ministry statement.
Rafael Advanced Systems conducted the tests from a site in central Israel, in which Israel's Air Force and Navy participated.
"The series tested the capabilities of a new and advanced version of David's Sling weapon system and included a number of scenarios simulating future threats. The results of this test will enable IMDO and industry engineers to evaluate and upgrade the system's capabilities," according to the statement.
In addition, IMDO and Rafael successfully demonstrated Iron Dome's upgraded capabilities, intercepting a variety of threats including  UAV's and cruise missiles.
The test was also designed to showcase the interoperability of Israel's multi-layered air defense mechanism – Arrow, David's Sling and Iron Dome. The indication was that the system would be able to intercept multiple threats simultaneously during conflict.
Read More: I24