US-Israel Relationship
Israel and US Reportedly Stepping Up Cooperation on Missile Defense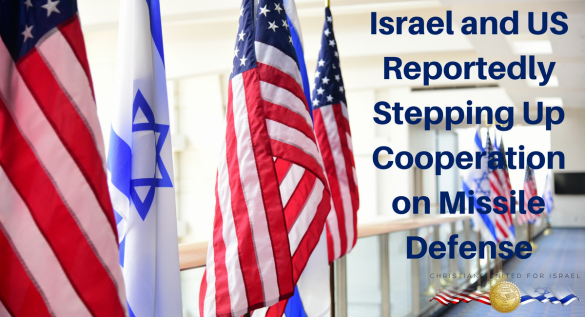 Israel and the United States are stepping up their close cooperation on developing missile defense systems, Defense News reported on Wednesday.
According to the report, the US is helping to build three Israeli defense systems that intercept airborne threats before they reach their targets: The Arrow-3 for long-range missiles, David's Sling for medium-range rockets, and the Iron Dome for short-range projectiles.
The report quotes Moshe Patel — the director of the Israeli Defense Ministry's Israel Missile Defense Organization — outlining the extent of US-Israel cooperation.
"In accordance with congressional mandates and our government-to-government agreements, each one of these [intercepting systems] is being produced at least 50 percent in the United States," he said.
On the Arrow-3, Israeli company Israel Aerospace Industries is working with Boeing to develop the system that will destroy missiles flying outside the Earth's stratosphere. "Significant parts of this high-performance missile designed to intercept targets deep into space are being produced in the United States," Defense News quoted IAI Executive Vice-President Boaz Levy as saying. "More than 20 states are involved in the production of Arrow-3."
The David's Sling is being developed by Israeli company Rafael and the American company Raytheon. Parts of the system will be sold to Poland as part of the country's own missile defense network.
Read More: Algemeiner