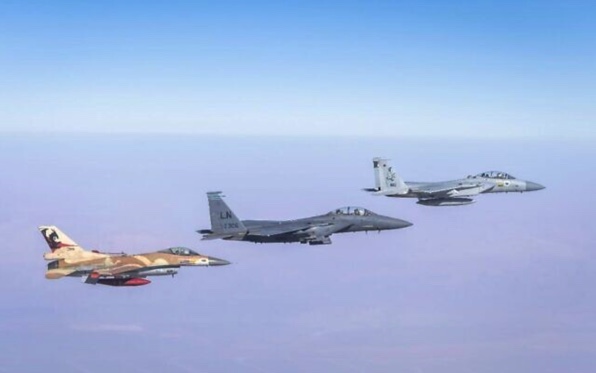 In The News
Israel, US pledge economic, diplomatic and military coordination to stop Iran nukes
National Security Council chairman Eyal Hulata and his US counterpart Jake Sullivan met Wednesday in Washington for talks largely focused on Iran, with the two pledging economic, diplomatic, and military coordination to stop Teheran from acquiring nuclear weapons.
"The officials committed to coordinate on efforts to prevent Iran from acquiring a nuclear weapon and toward deterring Iran's aggressive regional activities," said a joint statement after a meeting at the White House of the US-Israel Strategic Consultative Group.
"They also discussed economic and diplomatic steps to achieve these goals and reviewed ongoing cooperation between the US and Israeli militaries," the statement said.
The commitment came the day after dozens of Israeli Air Force fighter jets conducted air maneuvers over the Mediterranean Sea on Tuesday night, simulating striking Iranian nuclear facilities.
The SCG has met several times since the start of the Biden administration to coordinate efforts aimed at curbing the various threats posed by Iran. The meeting was attended by foreign policy, defense, and intelligence officials from both governments, the White House said in a statement.
Read More: Times of Israel